New Drug Discovery and Development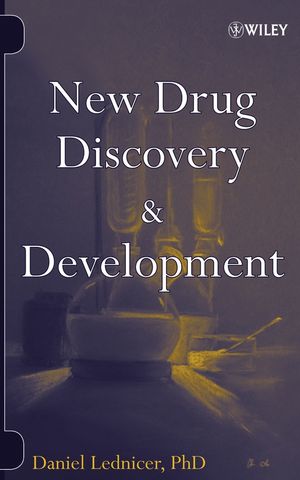 New Drug Discovery and Development
ISBN: 978-0-470-00750-1 October 2006 190 Pages
Description
A case history approach to drug synthesis and discovery
Discover the origins of some of today's most popular drug therapies. Explore case histories and gain insight into major classes of antibiotics, antiviral drugs, analgesics, steroids, compounds designed to lower cholesterol, and more. Review the steps required for FDA approval.  This is a great reference for students in medicinal chemistry, researchers in pharmaceuticals, and medical practitioners.
Preface.
1. Antibiotics.
2. Antiviral Drugs.
3. Antihypertensive Agents.
4. Lipid Lowering Drugs.
5. Centrally Acting Analgesics.
6. Nonopiate Analgesic Agents.
7. Steroids.
8. Histamine.
9. From Lab Bench to Pharmacy Shelf.
Appendix.
Index.
""...a useful addition to the literature on the history of drugs."" (
Pharmacy in History
, Vol. 49 (2007) No. 1)
""...a very enjoyable trip through pharmaceutical history."" (Journal of Medicinal Chemistry, April 5, 2007)