New Market Mavericks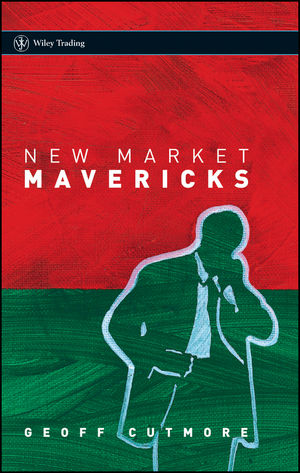 New Market Mavericks
ISBN: 978-0-470-87047-1
Apr 2005
246 pages
Description
Geoff Cutmore offers a fresh approach to the age-old battle of profitable investing in uncertain times. With most experts now predicting volatile stock market conditions in the years ahead, many old, tried-and-true investment strategies no longer work. Cutmore reveals how some well-known investors continue to make money in these difficult economic times.

""Through the biggest equity bubble and bear market in a generation Geoff Cutmore has been a pivotal commentator on these unfolding events in his role as main anchorman for CNBC Europe's award winning business breakfast programme Squawk Box.

In this book Geoff provides a fascinating insight into some of the leading characters in the investment industry and how their alternative investment styles have worked during the biggest bear market in a generation. It is essential reading for all those people who have an interest in investment and can help investors understand some of the different investment approaches which have evolved during this tumultuous period.""
Nigel Bolton, Head of European Equities, Scottish Widows Investment Partnership

""Is the bear market in stocks over or are we in for many more tough years, and what does that mean for our hard-earned pension portfolios? By talking to some of the great original thinkers in investing, Geoff skillfully draws out some fascinating answers. An absolute pleasure to read!""
Bob McKee, Chief Economist, Independent Strategy, London-based global investment consult
Preface.
Acknowledgements.
Part I: THE HEDGE FUND MANAGERS.
1. Hugh Hendry: The Antithesis of the Past.
2. Michael Browne: European Value Stocks.
3. David Murrin: Trading the Roadmap.
4. Philip Manduca: The Coming Crisis.
Part II: TECHNICAL TRADERS.
5. Chris Locke: Elliott Wave and the Planets.
6. Richard Cunningham: Leveraging Up.
Part III: FUND OF FUNDS AND THE HISTORIAN.
7. Peter Toogood: Picking the Best of the Best.
8. David Schwartz: Stock Market Historian.
Conclusion.
APPENDICES.
I. Hugh Hendry: The Odey Eclectica Reports.
II. Michael Browne: Sofaer Fund Reports.
III. David Murrin: Emergent Fund Strategy.
IV. Philip Manduca: Titanium Fund Reports.
V. Chris Locke: Oystercatcher Management.
VI. Richard Cunningham: Asset Management.
VII. Peter Toogood: Forsyth Reports.
VIII. David Schwartz: Dates.
Index.
 "…part of the appeal of the book is that it's structure is fluid enough to accommodate very different investment approaches…" (The Technical Analyst, November/December 2004)
""...Cutmore's book is a thoroughly entertaining tour of the investment industry…"" (accountingweb.co.uk)