New Quantitative Approach to Powder Technology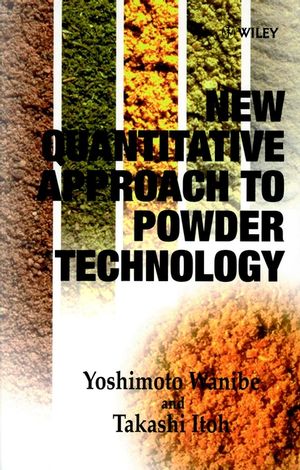 New Quantitative Approach to Powder Technology
ISBN: 978-0-471-98154-1
May 1999
280 pages
Description
Spanning a diverse range of materials from metal alloys through to polymers, this book brings the reader up to date with the latest developments in the formulation, characterization and application of powdered materials. Contains a general mathematical background and a step by step guide through the equations necessary for thorough comprehension and quantitative appraisal of different materials and heterogeneous structures The book is intended for final year undergraduate and post graduate students of materials science and engineering and those researchers and industrialists working with powder processing techniques. Topics covered include:
* Essence of Quantitative Approach
* Characterization of Powder and Processing
* Particle Sizes
* Particle Shapes
* Distribution of Particle Sizes and Shapes
* Least Square Method
* Applied Science and Engineering
* Packing of Powder
* Powders and Short Fibers
* Fabrication of Powder
* Thermodynamics
* Sintering
* Fluidity of Powder
* Stereology
Particle Sizes.

Particle Shapes.

Mean Diameters.

Distribution of Particle Sizes.

Multivariate Statistics.

Particle Size-Shape Dispersion Diagrams.

Least Squares Method.

Stereology.

Fluidity of Powders.

Packing of Powder.

Apparent Density of Randomly Packed Powder.

Mixtures of Powders and Short Fibers.

Dimension Analysis.

Fabrication of Powder.

Thermodynamics.

Sintering.

Porous Properties.

Testing of Products.

Applied Science and Engineering.

Summary.

Postscript.

Subject Index.