New Tactics in Technical Analysis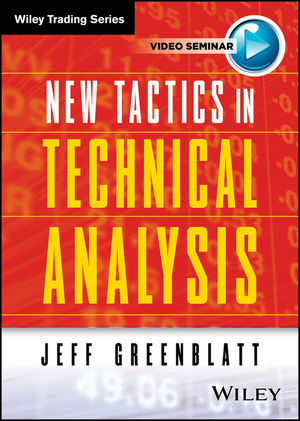 New Tactics in Technical Analysis
ISBN: 978-1-592-80468-9
Apr 2013
Description
Run time: 90 min. When you can start to understand the time effect on technical analysis, your consistency can become rock-solid and your money making potential can go through the roof. In this innovative DVD course, Jeff Greenblatt brings you new tactics to see the big moves before they happen, so you are ready to make big trades time after time again like a machine.
Greenblatt takes the subjective elements of traditional timing tools and replaces them with a high-precision pattern-recognition system to provide the most reliable signals. The technical cocktail of Fibonacci, a potent time methodology, and high-probability trading set-ups has produced amazing results and is laid out for you in this course so you can hit the ground running right away.
You will walk away from this course with:
Confidence to use Lucas theory, Fibonacci time cycles and how to combine them with other strategies to accurately time the market,
A clear set of rules for implementing this approach to optimize your return,
Step-by-step instructions for using wave rotation as an accurate basis for pattern recognition,
Effective tools for anticipating price action to be ready to act when the set-ups take shape,
The ability to recognize all of the potential market timing pitfalls to protect your winnings.
The collection of set-ups included are design to give you tactics that take advantage of every element of the timing techniques as well as tactics that boil it all down into a simple approach to allow you to apply this strategy at your own pace. It all comes together in a course that allows you to start seeing the big market changes before they happen and puts you in the position to win big.