Nietzsche: A Re-examination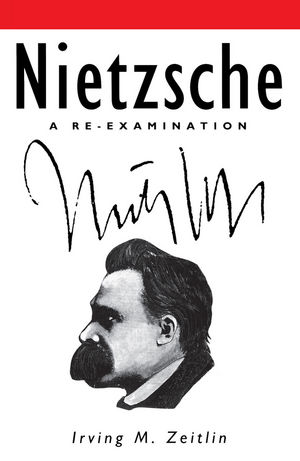 Nietzsche: A Re-examination
ISBN: 978-0-745-66929-8 May 2013 Polity 188 Pages
Description
In this book Irving Zeitlin re-examines the work of this important philosopher and considers how we should assess Nietzsche's claims today.
Table of contents
Preface.
1. Introduction.
2. Thus Spoke Zarathustra.
3. Beyond Good and Evil.
4. On the Genealogy of Morals:.
Ressentiment and the Inversion of Values.
5. The Inversion of Values in Ancient Greece.
6. Guilt, Bad Conscience and Ascetic Ideals.
7. Socrates and the Proto-Nietzscheans.
8. An Excursus on Max Stirner - and Karl Marx.
9. Darwin Contra Nietzsche.
10. Twilight of the Idols.
11. The Anti-Christ.
12. Dostoevsky's Challenge.
Epilogue.
Features
A new and very provocative discussion of a thinker who has made a fundamental impact upon modern social and philosophical thought
The author is a thinker of international renown
The book offers a balanced interpretation of Nietzsche.