No Excuse Leadership: Lessons from the U.S. Army's Elite Rangers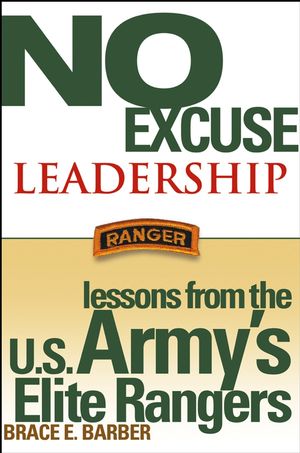 No Excuse Leadership: Lessons from the U.S. Army's Elite Rangers
ISBN: 978-1-118-04579-4 January 2011 304 Pages
Description
Every organization needs good leadership in order to win against the competition. Through his own personal story and those of nine other Rangers, Barber illuminates fundamental lessons about what it really takes to win. These first-person accounts of trial and triumph highlight the importance and the inherent truth of the Army's most fundamental leadership principles: seeking and taking responsibility for your actions, and knowing yourself and seeking self-improvement. Adhering to those principles—and putting them at the core of your organization—will push you and your company to do more and do it better.
Table of contents
Foreword by BG (Ret) David Grange.
Acknowledgements.
About the Author.
Introduction.
1. Rangers Are Persistent (Brace Barber).
2. Rangers Are Humble (Robert Turner)..
3. Rangers Are Focused (Eric Faulkner).
4. Rangers Are Driven (Mark Chandler).
5. Rangers Are Instinctual (David Stockwell).
6. Rangers Are Honest (Lance Bagley).
7. Rangers Are Selfless (Eric Werner).
8. Rangers Are Confident (W. John Hutt).
9. Rangers Are Dutiful (Scott Sharp).
10. Rangers Are Determined (Steve Adams).
Conclusion.
Terms, Acronyms, and Definitions.
Index.
Corporate Leadership Training.