Nuevos horizontes: Lengua, conversacion y Literatura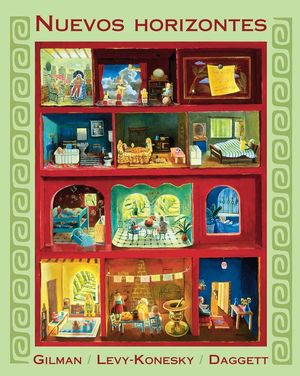 Nuevos horizontes: Lengua, conversacion y Literatura
ISBN: 978-0-471-47597-2 August 2005 560 Pages
Description
This book offers a cultural, conversational, and reading-based intermediate Spanish teaching tool that will successfully take readers from at-home practice to functioning in a Spanish-speaking community. Using practical applications and cultural readings, and enforcing rich conversation practice throughout, Nuevos horizontes provides readers with the tools they need to communicate effectively in the Spanish-speaking world.


Table of contents
Preface.
Lección 1. Encantada de conocerlo!
Lección 2. Vamos a hacer las maletas.
Lección 3. Cómo son los estudios en tu país?
Lección 4. Qué grande es tu familia!
Lección 5. Cerramos el trato?
Lección 6. Cuide su  salud!
Lección 7. Conoces mi ciudad?
Lección 8. Hispanoamérica: Qué diversidad! Puerto Rico.
Lección 9. Hoy nos vamos de pachanga!.
Lección 10. Cómo consigo la información?
Apéndices.
Vocabulario.
Índice.
Credits.
New To This Edition
Presents grammar explanations entirely in Spanish and in interesting cultural contexts.

A fully intergrated cultural component features readings of varying lengths, current events, and the latest trends in Spanish-speaking countries.

A variety of exercises and activities support the thematic and functional vocabulary presentations.

Includes task-based communicative exercises and activites, and suggestions for involvement in Latino communites, both real and virtual.

Authentic reading materials expose you to real language and prepare you to read at higher levels.