Obesity: Impact on Cardiovascular Disease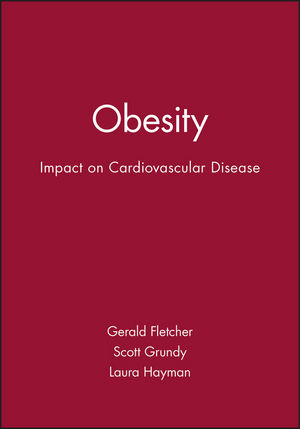 Obesity: Impact on Cardiovascular Disease
ISBN: 978-0-879-93418-7
Dec 1999, Wiley-Blackwell
390 pages
Description
Obesity is becoming increasingly prevalent in a worldwide context, and has been recognised as a major contributing factor in heart disease. This volume was authored by the participants in a 1998 AHA sponsored conference on the impact of obesity on cardiovascular disease.

The three main sections of the book set out to evaluate current research pertaining to causation and cardiovascular sequela of obesity. Part I defines obesity, exploring its epidemiology, its genetic and non-genetic influences and its contribution to the problem of cardiovascular disease. Special attention is given to the primary prevention of obesity as a means of avoiding specific sequelae as well as the difficulties experienced by those who try to lose weight. Part II deals with the relatively new and much heralded discovery of obesity related genes the current state of diet drugs and valvular heart disease, and the interaction of obesity and metabolism, hormonal regulation and various other biological systems. Recent basic advances in the biological understanding of obesity are introduced. Part III suggests the most accurate ways of assessing BMI, of defining helpful dietary strategies and of managing the issues involved in the implementation of physical activity and pharmacological intervention as a means to decrease and maintain weight. Quality of life, economic issues and managed care settings are also discussed.
Contributors.
Acknowledgement.
Preface. (S.M. Grundy).
Part 1: Epidemiology of Obesity.
Chapter 1. Epidemiology of Obesity in Adults in Relationship to Cardiovascular Disease. (L.H. Kuller).
Chapter 2. Obesity in Children, Adolescents and Families. (E. Obarzanek).
Chapter 3. Developmental Aspects of Obesity: Genetic Influences. (T.L. Burns).
Chapter 4. Developmental Aspects of Obesity: Nongenetic Influences. (L.L. Hayman).
Chapter 5. Prevention of Obesity. (S.R. Daniels).
Part 2: Pathophysiology of Disease.
Chapter 6. Obesity Related Genes. (R.M. Krauss).
Chapter 7. Diet Drugs and Valvular Heart DIsease. (G.P. Aurigemma).
Chapter 8. Mechanisms of Obesity Hypertension and Relevance to Essential Hypertension. (J.E. Hall, M.W. Brands, D.W. Jones, E.W. Shek, J. Henegar).
Chapter 9. Obesity and Lipoprotein Metabolism: Relationship to Cardiovascular Disease. (B.V. Howard).
Chapter 10. Is Insulin Resistance and Independent Risk Factor for Coronary Heart Disease? (S.M. Grundy).
Chapter 11. Obesity and Postmenopausal Women. (K.M. Newton).
Chapter 12. Late Breaking Advances in the Biological Understanding of Obesity and its Sequelae. (R.H. Eckel).
Part 3: Assessment, Interventions, Treatment and Outcomes.
Chapter 13. Body Composition Assessment: Epidemiological, Clinical and Research Tools. (M.E. Sweeney).
Chapter 14. Dietary Strategies: Issues of Diet Composition. (S.T. St. Jeor, J.M. Ashley).
Chapter 15. Energy Expenditure and Obesity. (J.O. Hill, Adamandia D. Kriketos).
Chapter 16. Physical Activity in the Management of Obesity: Issues and Implementation. (M.L. Stefanick).
Chapter 17. Efficacy and Safety of Pharmacological Interventions for the Overweight Patient. (G.A. Bray).
Chapter 18. Behavioural Interaction. (J.P. Foreyt, W.S. Carlos Poston).
Chapter 19. Strategies to Enhance Compliance to Weight-Loss Treatment. (L.E. Burke).
Chapter 20. Quality of Life and Obesity. (M.R. Kinney).
Chapter 21. Economic Impact of Obesity and its Cardiovascular Sequelae in Managed Care Settings. (K. McManus).
Summary. (G.F. Fletcher).
Index.
"This is a superb and needed book."
American Journal of Cardiology


"This book may best be considered an excellent update on obesity."
Texas Heart Institute Journal

"Excellent
Four Stars
"A comprehensive review of an important clinical area in which treatment options are badly needed."
Mayo Clinic Proceedings