Obesity and Weight Management in Primary Care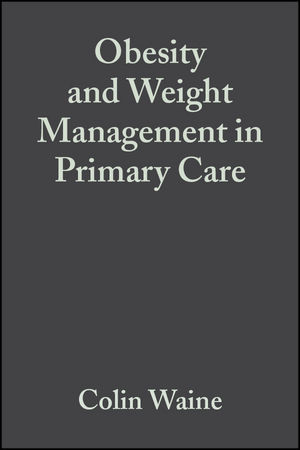 Obesity and Weight Management in Primary Care
ISBN: 978-0-470-75991-2 April 2008 Wiley-Blackwell 128 Pages
Description
Obesity is undoubtedly the major nutritional disorder of the western world. It has such a major impact on mortality, morbidity and the quality of life that it most certainly merits consideration as a disease in its own right and should be managed as such.
Obesity and Weight Management in Primary Care covers all the evidence on the disease of obesity which impacts both quality of life and health. It reviews the links to long-term illness, especially diabetes and cardiovascular disease, and dedicates much to the current management strategies and treatment of obesity.

This book aims to make the task of tackling obesity less daunting for both patients and the health care professionals who treat them.
Table of contents
Foreword.
Preface.
Acknowledgements.
1: Introduction and overview.
2: Epidemiology.
3: Causes of obesity.
4: The Autocrine, Paracrine and Endocrine Functions of Adipose.
Tissue.
5: Obesity--a disease in its own right.
6: Beneficial effects of modest weight loss.
7: Management in clinical practice: a patient orientated approach.
8: Drug treatment in the management of obesity.
9: The Place of Surgery in the management of obesity.
10: The economic consequences of obesity.
11: Prevention of obesity.
12: Childhood obesity.
.
Appendix 1: Healthy eating.
Appendix 2: Characteristics of successful weight management programmes.
Appendix 3: Facts of fat.
Appendix 4: Growth charts.
Appendix 5: The Milan Declaration.
Index