Object-Oriented Simulation: Reusability, Adaptability, Maintainability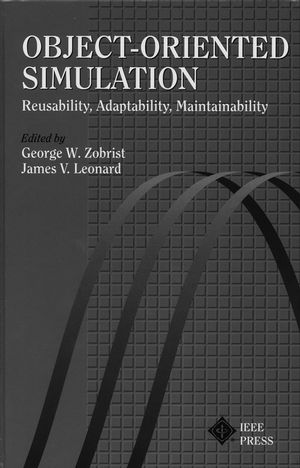 Object-Oriented Simulation: Reusability, Adaptability, Maintainability
ISBN: 978-0-780-31061-2 September 1996 Wiley-IEEE Press 340 Pages
Description
The second part of a yearly series on simulation technology, OBJECT-ORIENTED SIMULATION presents an outstanding variety of the very latest advances in simulation techniques. This leading-edge volume contains a cohesive selection of presentations written by the world-renowned experts in a broad range of topics. OBJECT-ORIENTED SIMULATION is a key resource for anyone involved in computer simulator research and design as well as developers, producers, scholars, and managers. It is an excellent tool for preparing proposals for simulation in commercial and military fields.
Preface.

Object-Oriented Simulation and Operas (G. Yeh, et al.).

Object-Oriented Simulation Languages and Environments: AFour-Level Architecture (J. Miller, et al.).

The Object Flow Model for Object-Oriented Simulation andDatabase Application Modeling (L. Pollacia and L. Delcambre).

Reusable Simulation Models in an Object-Oriented Framework (T. Kim and M. Ahn).

Object-Oriented Frameworks for Multilevel Simulation Modeling (D. Popken and A. Sinha).

Design Strategies for Object-Oriented Simulation Testbeds that Support Software Integration (M. Hilton and C. Anken).

Automation of Transformation Schemas for Object-OrientedSimulations (C. Coomber).

Steps to an Ecology of Actor Simulation (A. Senteni).

Key Words.

About the Editors.