Occupational Health Psychology: The Challenge of Workplace Stress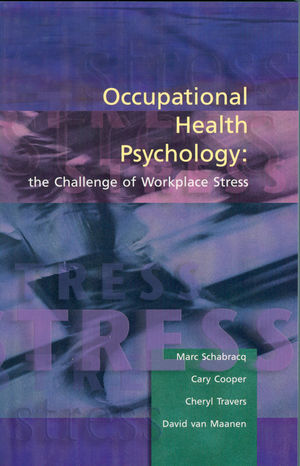 Occupational Health Psychology: The Challenge of Workplace Stress
ISBN: 978-1-854-33327-8
Jan 1991, Wiley-Blackwell
180 pages
Description
This book contains an overview of research into stress in the workplace and also provides a practical framework for which both students and managers can develop their skills and knowledge to implement effective intervention strategies in organisations.
1. Introduction.
2. What is stress?.
3. Stress reactions and sources of stress.
4. The approach.
5.Addendum: Interventions.
"This book is good in every way. It addresses its subject fairly and squarely in a literary style that neither overwhelms nor patronises. It offers a balance of pragmatic application and robust theory. It is well 'signposted' for easy access." Julie Hyde, Professional Manager, November 2001.


Outlines a 7-stage project management approach to stress which identifies both personal and organizational sources of stress


Examines the different ways in which individuals characteristically react, whilst an extensive Addendum offers a range of positive interventions.


The highly structured approach and the frequent use of Self-Assessment Questionnaires and Points for Reflection make this book a valuable teaching and self-learning tool.


This book is intended as a textbook for HR professionals, consultants and line managers as well as individual employees interested in tackling stress in the workplace.