Oil, 2nd Edition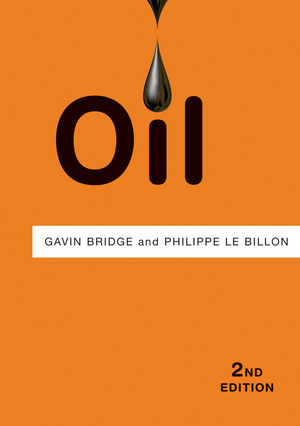 Oil, 2nd Edition
ISBN: 978-1-509-51173-0 June 2017 Polity 288 Pages
Description
Oil pulses through our daily lives. It is the plastic we touch, the food we eat, and the way we move. Oil politics in the twentieth century was about the management of abundance, state power, and market growth. The legacy of this age of plenty includes declining conventional oil reserves, volatile prices, climate change, and enduring poverty in many oil-rich countries. The politics of oil are now at a turning point, and its future will not be like its past.
In this in-depth primer to one of the world's most significant industries, authors Gavin Bridge and Philippe Le Billon take a fresh look at the contemporary political economy of oil. Going beyond simple assertions of peak oil and an oil curse, they point to an industry reordered by global shifts in demand toward Asia, growing reliance on unconventional reserves, international commitments to reduce carbon emissions, a growing campaign for fossil fuel divestment, and violent political struggles in many producer states.
As a new geopolitics of oil emerges, the need for effective global oil governance becomes imperative. Highlighting the growing influence of civil society and attentive to the efforts of firms and states to craft new institutions, this fully updated second edition identifies the challenges and opportunities to curtail price volatility, curb demand and the growth of dirty oil, decarbonize energy systems, and improve governance in oil-producing countries.
Table of contents
List of Figures, Tables, and Boxes

Acknowledgments

Introduction

1. The Nature of a Political Resource

2. Capturing Oil

3. Marketing Oil

4. Living With Oil

5. Securing Oil

6. Developing Through Oil

7. Governing Oil

8. Better and Beyond: The Future of Oil

Notes

Selected Readings

Index
New To This Edition
Fully updated and revised. This edition will include a new chapter analysing the socio-cultural and political experience of oil, discussing the identities, cultural norms and desires that surround oil production and consumption, as well as interpreting the role of those whose livelihoods depend on the resource. The new edition will also include a discussion of unconventional oil , price volatility and divestment.
Reviews
"The new edition of Oil is the best available guide to the new geopolitics of hydrocarbons."
Michael Ross, University of California Los Angeles
"This trenchant analysis shows how intimately intertwined oil has become with everyday life and offers compelling reasons why things need to change. Essential reading for anyone wishing to learn more about one of society's favorite fossil fuels."
Benjamin Sovacool, University of Sussex