Oils and Fats Authentication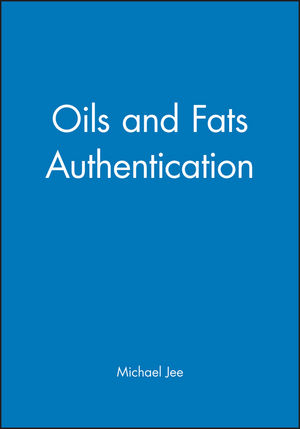 Oils and Fats Authentication
ISBN: 978-1-405-15299-0
Feb 2009, Wiley-Blackwell
224 pages
Description
Quality assessment and the need for authentication are important features of the food and personal care products industries. This volume provides an overview of the methods relevant to analysis and authentication of oils and fats. All the major oils and fats are included. Chapter authors are drawn from the academic and industrial sectors.

The volume is directed at chemists and technologists working in the food industry, the pharmaceutical industry and in oils and fats processing. It will also be of interest to analytical chemists and quality assurance personnel.
Adulteration and authenticity of oils and fats: an overview; Authentication of olive oil; Authentication of cocoa butter; Authentication of evening primrose, borage and fish oils; Authentication of milk fat and other animal fats; Analysis of minor components as an aid to authentication; Chemometrics as an aid to authentication; Authenticity of edible oils and fats - the legal position; References; Index.
"This book contains much valuable information to all interested parties."
Charlie Lipid Technology
"The book is excellent, well organised and clearly written. I can easily recommend it to food scientists, fat chemists and analysts working in the field of authentication and adulteration check-up of high-value oils and fats, as well as speciality oils." Chemistry and Industry
"Michael Jee has many years of experience in this area, and he is to be commended for bringing together many of the best-known experts to survey specific topics with little duplication... readable and technically sound with an acceptable index. Each chapter contained a useful, but thankfully not exhaustive, list of references... I have no hesitation in recommending this book to all concerned with the chemistry of oils and fats." Food Science and Technology

"I would certainly recommend this book to lipid chemists and analytical chemists who wish to become more familiar with the issues of authentication... highly readable." Inform