On-Site Foodservice Management: A Best Practices Approach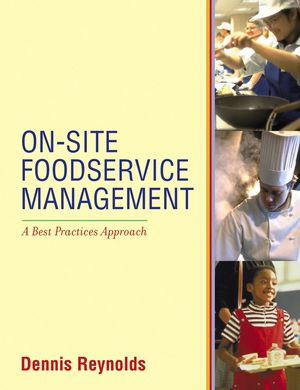 On-Site Foodservice Management: A Best Practices Approach
ISBN: 978-0-471-34543-5
Jan 2003
272 pages
Product not available for purchase
Description
The tremendous expansion in healthcare facilities, schools, and other institutions has led to increased demand and greater challenges for on-site foodservice operations. This unique practical guide gives managers and others involved in on-site foodservice the practical tools they need to improve operations, with coverage ranging from budgeting, inventory, and ordering to production and managerial issues.
Preface.
PART I: OVERVIEW.
On-Site Foodservice–An Introduction.
Organizational Structure and the Foodservice Department's Role.
Operational Configurations.
PART II: FOCUS ON EXTERNAL CUSTOMERS.
Staff Dining and Public Feeding.
Patient Services.
Catering and Special Functions.
PART III: INTERNAL CUSTOMERS AND SYSTEMS.
Food–Purchasing, Receiving, and Inventory Management.
Human-Resource Management.
Productivity.
Leadership and Motivation.
PART IV: TRENDS AND CHALLENGES FOR TODAY AND THE FUTURE.
Focus on Quality.
Senior Dining: The Next New Frontier.
Multiple Services: Is Foodservice Enough?
Emerging Technologies.
About the Author.
Index.