On the Fly: Executing Strategy in a Changing World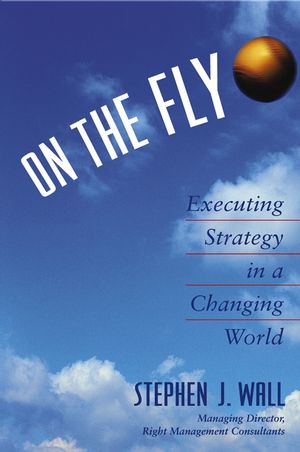 On the Fly: Executing Strategy in a Changing World
ISBN: 978-0-471-46484-6
Jan 2004
240 pages
Product not available for purchase
Description
On the Fly presents a model for allowing strategies to evolve in response to external changes, while still making use of the analytical tools that can help to predict the likely success of possible different actions. It addresses the importance of involving people at all levels of the organization while also acknowledging the importance of control and the different roles that strategists at different levels will need to play.

Order your copy today!
Preface.
PART I: CREATING A STRATEGY-MAKING ORGANIZATION
1. The New Approach to Strategy.
2. Challenges in Strategy Making.
3. The Dilemma of Empowerment.
4. The Power of Improvisation.
PART II: THE INDIVIDUAL STRATEGY MAKER.
5. Thinking Like a Strategist.
6. The Front-Line Strategist.
7. The Strategy Integrator.
8. The Strategic Leader.
9. The Strategic Organization
Notes.
Acknowledgments.
Index.
About the Author.
"Wall, a consultant in strategic management and leadership, argues in this engaging and well-written book that in spite of their aversion to the process of strategic planning, organizations actually need strategic focus now more than ever." —CIO Magazine, Feb. 1, 2004 issue
On the Fly presents accessible expert advice for tempering the most popular recent management trends with strategic focus. The book explains to students how to balance change and consistency; decisiveness and broad participation in strategy-making; and shows how to pursue innovation without sacrificing your company's future well-being.
The author is a member of the Board of Editors of the AMA's Executive and Chair of the ASTD's National Nominating Committee,