Oncology for Veterinary Technicians and Nurses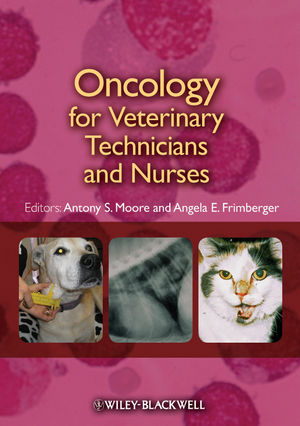 Oncology for Veterinary Technicians and Nurses
ISBN: 978-1-119-26490-3
Jan 2016, Wiley-Blackwell
328 pages
Description
Oncology for Veterinary Technicians and Nurses is a handbook of cancer care from the technician perspective. Providing information on cancer from cause to treatment, this comprehensive resource focuses on the nursing role, emphasizing technical procedures, staging, and patient support. By equipping veterinary support staff with the information they need to properly and safely perform cancer treatments, Oncology for Veterinary Technicians and Nurses promotes working as part of a team to provide optimal care for dogs and cats with cancer.
1. What is Cancer?.
2. Causes of Cancer.
3. Diagnosis of Cancer.
4. Staging of Cancer.
5. Treatment of Cancer.
6. Owner and caregiver support.
7. Patient support.
8. Emergencies.
9. Common cancers in veterinary patients.
10. Appendices.
"A comprehensive and unique resource for veterinary technicians, nurses, students, and assistants who care for dogs and cats with cancer. The book is aimed primarily at technicians in specialty practices; however, it will be useful to all nursing staff who care for pets with cancer.  The treatment section is a great guide for anyone administering or caring for patients receiving radiotherapy or chemotherapy. The real strength of the book is in the coverage of supportive care... and the emphasis on the importance of quality of life. Finally, summaries of common cancers in dogs and cats, as well as appendices for quick reference on commonly used drugs, ensure that this book will be an often-used reference for technicians who care for pets with cancer." (
JAVMA,
 June 2010)
Comprehensive guide to cancer care aimed at the veterinary technician or nurse
Emphasizes the technician's role throughout, including technical procedures, staging, and patient support
Promotes working as a team to provide optimal cancer care
Covers topics ranging from treatment strategies to owner support and emergency care, with clinical cases for specific diseases
Includes appendices for quick reference to essential charts and dosing information