Open Dating of Foods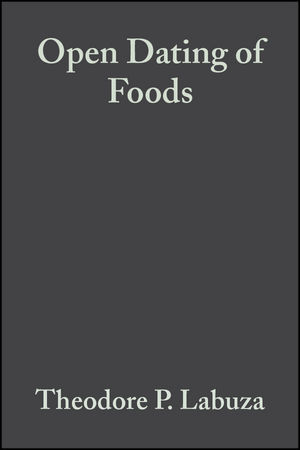 Open Dating of Foods
ISBN: 978-0-470-38510-4
Apr 2008, Wiley-Blackwell
239 pages
Description
Open dating plays a vital role in the distribution of the food products from the farm or place of manufacturing to the consumer's home. One principle is that the shelf life is a function of the distribution conditions and can be looked at as the percentage of consumers a manufacturer is willing to displease. Thus, one purpose of an open date is to give consumers enough time to purchase a food product and store it at home for a reasonable period of time before the product reaches the end of shelf-life in terms of some degree of quality change that is still acceptable.


If products are not stored or rotated properly in distribution, then older products or those of lesser quality and perhaps compromised safety because of abuse during distribution chain and causing loss of confidence in the food category. Presently, the lack of uniformity among manufacturers and across state borders has made the practice of open dating confusing and misleading for consumers, retailers and the government. This book addresses these issues, and provides scientific and legal background to both evaluate and influence federally-regulated open-dating legislation in this country
1. Introduction.
2. Background and Rationale.
3. Temperature Abuse and Time-temperature Integrators.
4. Establishing an Open Date.
5. Current Practices.
6. Current Regulations.
7. Proposed Regulation.
8. Judicial action.
9. Perishable Refrigerated Products and Home Practices Survey.
10. Conclusions.
References.
Appendix: A. Proposed 1999 TTI Legislation in Italy.
B. Canadian Open-Dating Legislation F&D.
C. NIST Handbook 130 - Uniform OPen Dating Regulation as Adopted by The National Conference on Weights and Measures.
D. Extended List of State Regulations on Open Dating.
E. European Union.
F. 1999 Legisalative Proposal.
G. Proposed Federal Open-Dating Regulation.
H. Alabama Safe Foods Act of 2000.
Index