Optical Radiation Detectors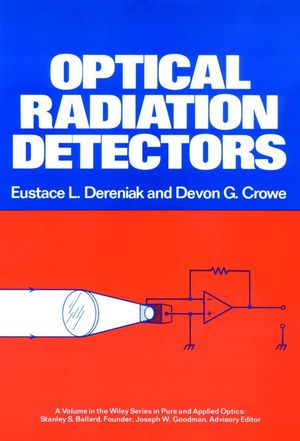 Optical Radiation Detectors
ISBN: 978-0-471-89797-2 October 1984 320 Pages
Description
Optical Radiation Detectors, Eustace L. Dereniak and Devon G.Crowe
Offers a comprehensive, integrated treatment of optical radiationdetectors, discussing their capabilities and limitations.Background material on radiometry, noise sources, and detectorphysics is introduced, followed by more detailed discussions ofphoton detectors, thermal detectors, and charge transfer arrays ofdetectors.
Radiometry.

Introduction to Detector Physics and Nomenclature.

Photovoltaic Detection Theory.

Photoconductors.

Photoemissive Detector Theory.

Thermal Detectors and Thermopiles.

Bolometers.

Pyroelectric Detectors.

Charge Transfer Devices.

Appendixes.

Index.