Option Theory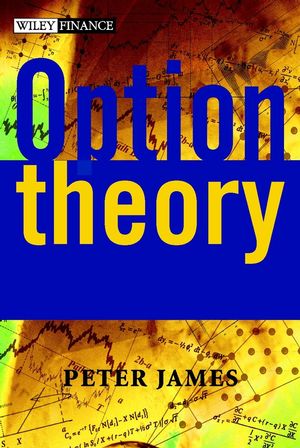 Option Theory
ISBN: 978-0-470-85795-3 April 2003 388 Pages
Description
A unified development of the subject, presenting the theory of options in each of the different forms and stressing the equivalence between each of the methodologies.
* Demystifies some of the more complex topics.
* Derives practical, tangible results using the theory, to help practitioners in problem solving.
* Applies the results obtained to the analysis and pricing of options in the equity, currency, commodity and interest rate markets.
* Gives the reader the analytical tools and technical jargon to understand the current technical literature available.
* Provides a user-friendly reference on option theory for practicing investors and traders.
Preface.
PART I: ELEMENTS OF OPTION THEORY.
Fundamentals.
Option Basics.
Stock Price Distribution.
Principles of Option Pricing.
The Black Scholes Model.
American Options.
PART II: NUMERICAL METHODS.
The Binomial Model.
Numerical Solutions of the Black Scholes Equation.
Variable Volatility.
Monte Carlo.
PART III: APPLICATIONS: EXOTIC OPTIONS.
Simple Exotics.
Two Asset Options.
Currency Translated Options.
Options on One Asset at Two Points in Time.
Barriers: Simple European Options.
Barriers: Advanced Options.
Asian Options.
Passport Options.
PART IV: STOCHASTIC THEORY.
Arbitrage.
Discrete Time Models.
Brownian Motion.
Transition to Continuous Time.
Stochastic Calculus.
Equivalent Measures.
Axiomatic Option Theory.
Mathematical Appendix.
Bibliography and References.
Index.