Option Trading Basics: A Guide to Getting Started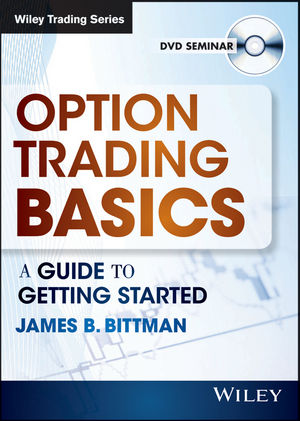 Option Trading Basics: A Guide to Getting Started
ISBN: 978-1-592-80381-1 January 2010
Description
Run time: 1 hour 23 min. ''Finally, a series built by the premier options education source, designed to help traders at all levels.''

Options - what were once elite and complicated trading products are now accessible to virtually every trader. More important, options allow you to use powerful leverage to get the greatest potential while carefully controlling your risk.
Jim Bittman is one of the best known instructors with The Options Institute at the CBOE and is highly respected for his ability to help traders gain access to the amazing opportunities that options provide. In this course, Bittman starts from the beginning and gives you everything you need to start trading options.
This course empowers you to:
Understand all the terms related to options, from calls and puts to covered calls and straddles,
Trade using short strategies and long strategies,
Prepare for any market condition, and
Determine the risk/reward ratios for each strategy so you can get the highest return with the least exposure.
If you have been interested in trading options, this is the perfect place to start. Clear, concise explanations from the most objective source of education. Complete with online access to the presentation materials, this DVD is any traders' best first step to success in the options market.