Organic Reactions, Volume 43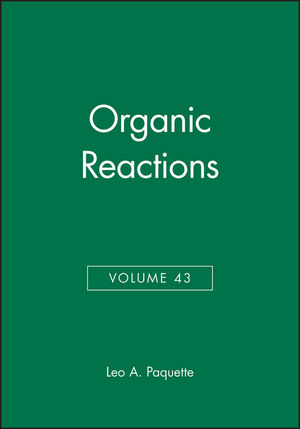 Organic Reactions, Volume 43
ISBN: 978-0-471-58479-7 February 1993 832 Pages
Description
Each volume in this series contains sections devoted to a single reaction, or a definitive phase of a reaction. Particular attention is given to limitations, interfering influences, the effects of structure and the selection of experimental techniques.
Table of contents
Carbonyl Methylenation and Alkylidenation Using Titanium-BasedReagents (S. Pine).

Anion-Assisted Sigmatropic Rearrangements (S. Wilson).

The Baeyer-Villiger Oxidation of Ketones and Aldehydes (G.Krow).

Cumulative Chapter Titles by Volume.

Indexes.