Organic Reactions, Volume 68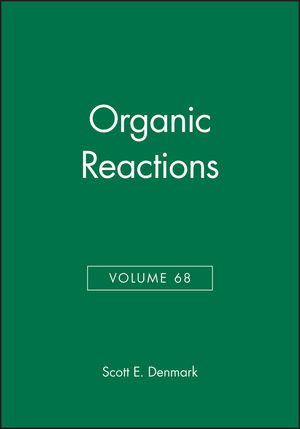 Organic Reactions, Volume 68
ISBN: 978-0-470-09898-1
May 2007
568 pages
Description
Organic Reactions is a collection of chapters, each devoted to a single reaction or a definitive phase of a reaction of wide applicability, with particular attention given to limitations, interfering influences, effects of structure, and the selection of experimental techniques.
Volume 68 includes two chapters on important reactions: Chapter 1 on Contrimerizations of Acetylenic Compounds by Max Malacria, and Chapter 2 on Glycosylation on Polymer Supports by Peter Seeberger
Includes tables that contain all possible examples of the reactions under consideration
Each reaction is fully referenced to the primary literature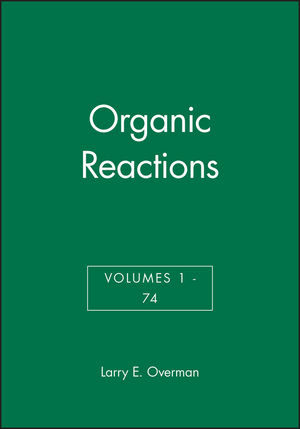 Purchased Together:$9,320.00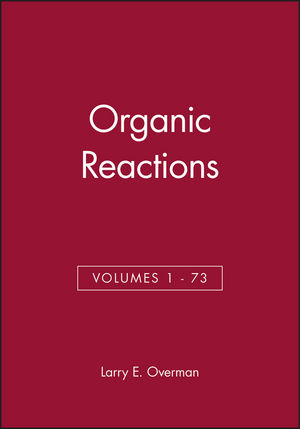 Purchased Together:$9,145.00
1. COTRIMERIZATIONS OF ACETYLENIC COMPOUNDS (
Nicolas Agenet, Olivier Buisine, Franck Slowinski, Vincent Gandon, Corinne Aubert, and Max Malacria)
2. GLYCOSYLATION ON POLYMER SUPPORTS (Simone Bufali and Peter H. Seeberger).
CUMULATIVE CHAPTER TITLES BY VOLUME .
AUTHOR INDEX, VOLUMES 1–68 .
CHAPTER AND TOPIC INDEX, VOLUMES 1–68 .