Organic Syntheses, Volume 76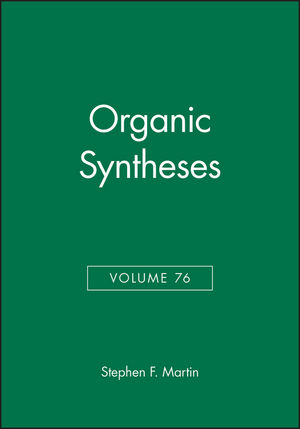 Organic Syntheses, Volume 76
ISBN: 978-0-471-34886-3
Jul 1999
368 pages
Description
The current volume continues the tradition of providing significant and interesting procedures, which should prove worthwhile to many synthetic chemists working in increasingly diverse areas. Following precedent, there is no specific or central theme to this volume.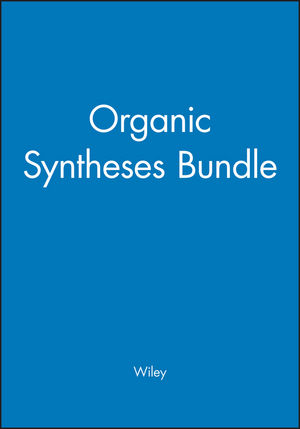 This item: Organic Syntheses, Volume 76
Purchased Together:$815.00
Partial table of contents:

Resolution of 1,1'-Bl-2-Naphthol (D. Cai, et al.).

1S-(-)-1,3-Dithiane 1-Oxide (P. Page, et al.).

(1S, 2R)-1-Aminoindan-2-OL (J. Larrow, et al.).

Methyl (S)-2-Phthalimido-4-Oxobutanoate (P. Meffre, et al.).

(tert-Butyldimethylsilyl)Allen (A. Myers & B. Zheng).

6-Chloro-1-Hexene and 8-Chloro-1-Octene (P. Mazerolles, et al.).

2-Chlorophenyl Phosphorodi-Chloridothioate (V. Ravikumar & B. Ross).

9,10-Diphenylphenanthrene (G. Olah, et al.).

Unchecked Procedures.

Indexes.