Organic Syntheses: Reaction Guide: Incorporating Collective Volumes 1 - 7 and Annual Volumes 65 - 68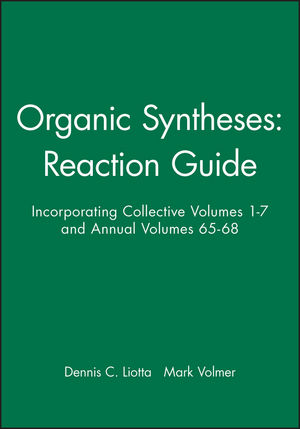 Organic Syntheses: Reaction Guide: Incorporating Collective Volumes 1 - 7 and Annual Volumes 65 - 68
ISBN: 978-0-471-54261-2
Feb 1991
872 pages
Description
Summarizes, in structural format, all procedures published to date in Organic Syntheses (collective Volumes 1 through 7 and annual Volumes 65 through 68). Entries are classified using an indexing system based on eleven broad reaction categories to promote ease-of-use. The Guide serves as an inexpensive tool for simple structural searches and browsing opportunities.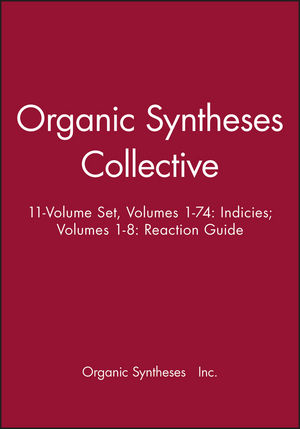 Original Price:$3,135.00
Purchased Together:$2,440.00
save $695.00
Annulation.

Rearrangement.

Oxidation.

Reduction.

Addition.

Elimination.

Substitution.

C-C Bond Formation.

Cleavage.

Protection/Deprotection.

Miscellaneous.