Organizational Behavior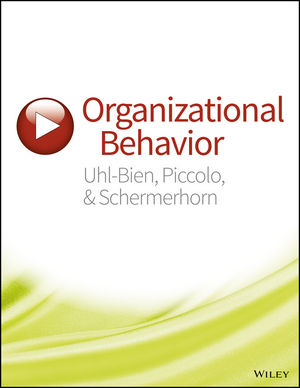 Description
Developed for the Organizational Behavior course, this digital program is focused on aiding critical thinking, conceptual understanding, and application of knowledge. Real-life video stories in each section allow for stronger application of the content, ensuring that students understand the relevance to their lives and future careers.
Videos highlighting the academic authors coach students through various topics using memorable examples & study tips. Each chapter also features a business professional who tells a story about a real business situation, showing students how the material relates to their future careers. Video "storytelling" is enhanced by other engaging visual elements - such as graphics, definitions, and quotations - to activate students' curiosity and deepen their understanding of the material. By assigning these section-opening videos, instructors make the content personally relevant to students which increase their motivation in the course.
Interactive Concept Presentation - this video player tool includes a special editor feature that allows instructors to CUSTOMIZE their course by adding their own questions, comments, and even videos.
ORION adaptive practice - WileyPLUS Learning Space also includes ORION - integrated, adaptive practice that helps students build their proficiency on topics and use their study time most effectively.