Organizational Career Development: Benchmarks for Building a World-Class Workforce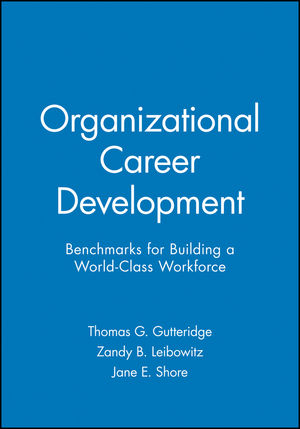 Organizational Career Development: Benchmarks for Building a World-Class Workforce
ISBN: 978-1-555-42526-5
Apr 1993, Pfeiffer
266 pages
Description
Based on an American Society for Training and Development-sponsored survey of career development practices in over one thousand large companies in the United States, Europe, Australia, and Singapore, Organizational Career Development summarizes the state-of-the-practice in the field. The authors and their fellow contributors go beyond a general look at career development systems to offer nuts-and-bolts advice for designing and implementing programs.
Foreword
1. Organizational Career Development: A Study of Changes in the Field
Part One: The State of the Practice
2. Career Development in the United States: Rethinking Careers in the Flattened Organization
3. Career Development in Europe: Motivating and Retaining Scarce Talent(C. Brooklyn Derr, Erik Jansen)
4. Career Development in Australia: Recognizing the Need for Linkage with Business Strategy(Alastair Rylatt)
5. Career Development in Singapore: Seeking Management Support for Development Efforts(Violet S. K. Seah)
6. Comparing Career Development at Home and Abroad
Part Two: The State of the Art
7. Making It Work: Profiles of Successful Career Development Systems
8. Best Practices: Practical Approaches for Achieving Career Development Objectives 9e 3M: Job Information System 9e Alliance Learning Center: Labor-Management Partnership 9e Nationwide Insurance: Technical Excellence Program 9e Ford Motor Company: Leadership Education and Development 9e Westpac Banking Corporation: Succession Planning and Career Development 9e A Major Telecommunications Company: Managers as People Developers
9. Career Development Successes: What Works and Why Conclusion: Challenges and RecommAndations for the Twenty-First Century
"Destined to be a classic in the field."