Organizational Rhetoric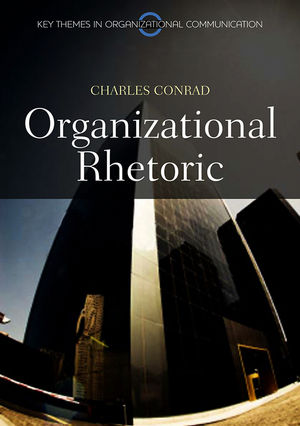 Organizational Rhetoric
ISBN: 978-0-745-64716-6
Oct 2011
208 pages
Description
Why do citizens demand that their political systems be democratic, but tolerate autocratic rule within their organizations? Why do governments spend trillions to aid corporations in spite of intense opposition by the vast majority of their citizens? Why do most people accept cultural myths about economies and organizations in spite of contradictory evidence, while others resist them? This book argues that the answers lie in the power of organizational rhetoric--the strategic use of symbols to manipulate popular opinion and political power.

Organizational Rhetoricmines the mythical systems that underlie corporate influence and explains how corporate rhetors use these mythologies to create and sustain preferential public policies and favorable images. Each chapter also examines resistance to these mythologies, and concludes with an illustrative case study.

This accessible and engaging book asks readers to think carefully and critically about domination and resistance. Moreover, it engages them in an analysis of how their own practices contribute to underlying structures and ideologies, and how their actions could contribute to change.
Chapter 1: What is Rhetoric? What is Organizational Rhetoric? Why are they important?
Chapter 2: Creating Topoi for Organizational Rhetoric
Chapter 3: Constructing the Leadership Mythos
Chapter 4: Organizational Rhetoric and Public Polity Making
Chapter 5: Rhetoric and the Management of Organizational Identities, Images and Crises
Bibiliography
"This book is smart, insightful, sometimes funny, sometimes alarming, and always engaging. Professor Conrad opens up space and offers useful guidelines for how to think more critically, carefully and responsibly about the rhetoric produced by and about organizations. The book is intellectually sophisticated yet accessible and Professor Conrad has chosen timely and compelling examples to help illustrate and clarify key ideas."
Kathleen Krone, University of Nebraska
An introduction to the ways organizations use rhetoric - a key topic for the field of organizational communication.
Designed as part of the Polity Organizational Communication series to be adopted on courses in conjunction with broader texts.
Written by one of the most prominent scholars in the area.
Includes a wealth of exercises and other pedagogical features for the classroom.