Out of the Red: Investment and Capitalism in Russia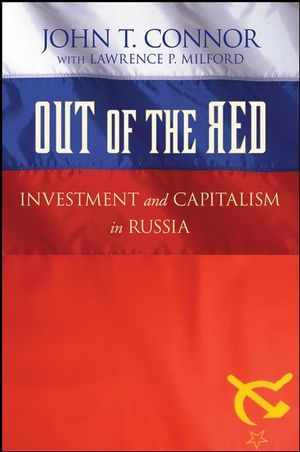 Out of the Red: Investment and Capitalism in Russia
ISBN: 978-1-118-16076-3
Aug 2011
224 pages
Description
Over the last fifteen years, Russia has become a larger part of the global economy—and in the years ahead, it will continue to grow in prominence. If you want to improve your investment endeavors in this market, you must first understand how it operates. With Out of the Red as your guide, you'll become familiar with all the opportunities this country has to offer and learn how to make the most informed investing decision within this emerging arena.
Contents.
Foreword.
Preface.
Part I. Free Markets and Democracy Arrive in Russia.
Chapter 1. Today's Russia.
Chapter 2. Investing in Russia: Risk/Reward.
Part II. Russia a Rising Economic Power.
Chapter 3. An Overview of Business in Russia.
Chapter 4. Metals and Mining.
Chapter 5. Oil and Natural Gas.
Chapter 6. Information and Communication as a Business.
Chapter 7. The Rising Russian Consumer.
Chapter 8. Electricity and Infrastructure.
Chapter 9. Ukraine and Kazakhstan.
Part III. The Future of Investing in Russia.
Chapter 10. Discovering the Real Russia.
Chapter 11. What's in Store for Russia and its Investors?
Notes.
About the Authors.
Index.