Out of the Shadows: Confronting America's Mental Illness Crisis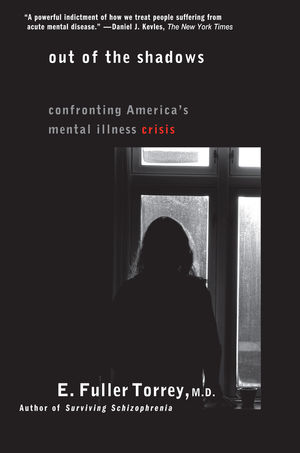 Out of the Shadows: Confronting America's Mental Illness Crisis
ISBN: 978-0-471-24532-2
Feb 1998
256 pages
Description
"Powerful. . . . The crisis [Torrey] delineates should stir any halfway sensitive human being to anger."--The New York Times Book Review

"Brilliant and remarkably detailed. . . . Dr. Torrey, our clearest and most informed voice for the mentally ill, offers his own insightful plan for a way out . . . of a healthcare scandal that remains one of America's most enduring shames."--Phil Donahue.

"If President Clinton is looking for a worthy goal to accomplish in his second term, here's one: Rescue the homeless mentally ill. It can be done. . . . Dr. E. Fuller Torrey . . . provides a five-year road map in Out of the Shadows."--New York Daily News.

"An important book . . . timely and very well written."--The New England Journal of Medicine.

"Controversial ideas, forcefully presented."--Kirkus Reviews

"Moving and vivid. . . . Torrey's powerful prescription for change challenges conventional wisdom and political correctness. His searing case examples will haunt the reader."--Laurie Flynn Executive Director National Alliance for the Mentally Ill
People in the Shadows: The Many Faces of Mental Illness.

Nowhere to Go: Homelessness and Mental Illness.

Jails and Prisons.

Walking Time Bombs: Violence and the Mentally Ill.

Psychiatric Ghettos: Communities and Families.

Looking Backward: Where We Have Been.

New Initiatives in Funding.

From Legal Folly to Common Sense: The Right to Get Well.

From the Woody Allen Syndrome to Brain Disease.

Looking Forward: Where We Should Be Going.

Appendix.

References.

Index.