Outcome and Innovation in Psychological Treatment of Schizophrenia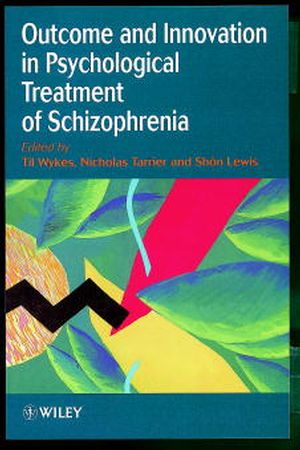 Outcome and Innovation in Psychological Treatment of Schizophrenia
ISBN: 978-0-471-97842-8 August 1999 304 Pages
Description
This book provides an overview of current innovative treatments (cognitive behavior therapy, family therapy, compliance therapy, and cognitive deficits remediation), and describes how the theoretical understanding of some of the psychological factors which maintain symptoms can lead to further advances. As well as evaluating cost effectiveness studies, the book describes the pathway to an exemplary economic analysis of psychological treatments.
Innovation and Outcome in Psychological Treatments for Schizophrenia: The Way Ahead? (T. Wykes, et al.).

The Cognitive Origins of Schizophrenia and Prospects for Intervention (K. Nuechterlein & K. Subotnik).

The Measurement of Outcome in Schizophrenia (R. Drake, et al.).

Cognitive Behaviour Therapy of Schizophrenia (D. Kingdon & D. Turkington).

Depression and Suicidal Thinking in Psychosis: A Cognitive Approach (M. Birchwood & Z. Iqbal).

The Evaluation of Cognitive Behavioural Therapy for Psychosis (P. Garety, et al.).

Psychological Processes and Delusional Beliefs: Implications for the Treatment of Paranoid States (R. Bentall & P. Kinderman).

The Effects of a Remediational Approach to Cognitive Therapy for Schizophrenia (W. Spaulding, et al.).

Coercion, Adherence or Collaboration?: Influences on Compliance with Medication (M. McPhillips & T. Sensky).

Biobehavioural Therapy: Interactions Between Pharmacotherapy and Behavior Therapy in Schizophrenia (R. Liberman, et al.).

Working with Carers: Interventions for Relative and Staff Carers of Those who have Psychosis (E. Kuipers).

Training and Dissemination: Research to Practice in Innovative Psychosocial Treatments for Schizophrenia (N. Tarrier, et al.).

Outcome and Costs of Psychological Therapies in Schizophrenia (H. Brenner & M. Pfammatter).

Economic Evaluation of Psychological Treatments for Schizophrenia (M. Knapp & A. Healey).

Index.
"... a great asset ... will indeed find valuable facts.." (Behavioural Cognitive Psychotherapy, Vol.30 2002)

"...Each author's contribution illuminates the issue from an interesting angle and in an unique way..." (Cognitive Behavioural Psychotherapy)