Overcome Panic and Anxiety: 121 tips, advice and resources for calmer living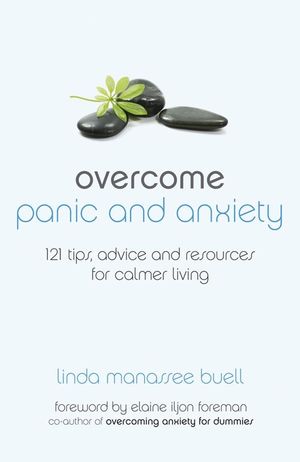 Overcome Panic and Anxiety: 121 tips, advice and resources for calmer living
ISBN: 978-0-857-08191-9
Feb 2011, Capstone
94 pages
Description
Between one and four people in 100 experience panic attacks at some stage in their lives. An upbeat guide for those affected by this common, disabilitating disorder, Overcome Panic and Anxiety offers a treatment plan, loaded with practical tips and trustworthy advice from a formersufferer. The book's eight chapters detail all the techniques necessary for coping and conquering panic attacks (including breathing, centering, and distraction techniques), all peppered with excerpts from the author's diary. With 121 tips in all, here is a practical, quick guide for those with the disorder or those who care for them.
Foreword.
Introduction.
You're Not Alone....
Chapter 1: Seek Professional Help.
Chapter 2: Your Body and Mind are Connected.
Chapter 3: Breathing.
Chapter 4: Centering Yourself.
Chapter 5: Systematic Desensitisation.
Chapter 6: Distraction Techniques.
Chapter 7: Accept Yourself.
Chapter 8: Tips for a Support Person.
And When There Were Hormones....
What is a Panic Attack?
Resources.