Overcoming Dyslexia: A Practical Handbook for the Classroom, 2nd Edition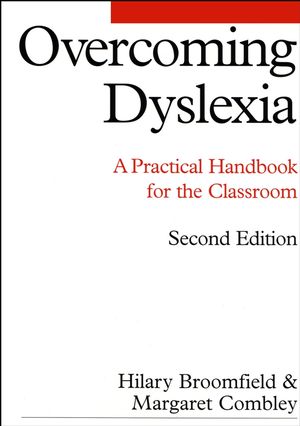 Overcoming Dyslexia: A Practical Handbook for the Classroom, 2nd Edition
ISBN: 978-1-861-56258-6
Apr 2003
250 pages
Description
The first edition of this highly successful book received praise from many practioners in the field of language and learning difficulties.

"Any practioner with an interest in the acquisition of literacy who takes the time to study Overcoming Dyslexia in some detail...will gain fresh insights iinto how they might approach the teaching of reading and spelling."
--British Journal of Special Education

The second edition of this practical book has been richly nourished by the experience of teachers and pupils usiing the first edition in the classroom. The authors have created new links between multisensory learning and the National Literacy Strategy and have applied these to the National Literacy Framework and the structure of the Literacy Hour. Part one gives an informative account of ther development of literacy skills and the barriers to learning for the dyslexic learner. Part two, 'Skills in Action,' provides a clear route to the development of Individual Education Plans, and will appeal to SENCOs and teachers and assistants working with the updated Code of Practice, providing additional support at school level and 'School Action Plus.' Part three, 'The Step by Step Programme,' details a systematic approach to learning letter sounds and high frequency words that can be used as part of a specialist programme or within the Literacy Hour.
Preface.
Background.
Language and Literacy.
The Dyslexic Learner.
The Development of Literacy Skills.
Phonological Awareness.
Teaching Reading.
Skills Into Action.
Assessment.
A Whole Language Approach to Reading and writing.
Developing Phonological Awareness.
The Alphabet.
A Structured approach.
The Step-by-step Programme.
Moving Through Section 1.
Moving through Section 2.
Resources.
References.
Index.