Paediatric Audiological Medicine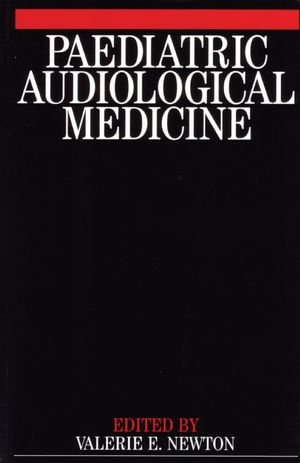 Paediatric Audiological Medicine
ISBN: 978-1-861-56228-9
Apr 2002
600 pages
Product not available for purchase
Description
All professionals working with hearing-impaired children will find topics of particular interest in this wide-ranging volume written by leading international experts. Coverage includes basic audiological sciences, screening, diagnosis and management. Chapters on epidemiology, tinnitus, central auditory processing, balance disorders, progressive hearing loss, communication and education are among the varied topics included in the twenty-five chapters which make up this comprehensive text.
Contributors.
Foreword.
Preface.
Chapter 1. Developmental anatomy of the ear (J. McLachlan).
Chapter 2. Physiology of the auditory and vestibular systems (A. Palmer).
Chapter 3. Radiological abnormalities of the ear (P. Phelps).
Chapter 4. Epidemiology of permanent childhood hearing impairment (A. Davis & G. Mencher).
Chapter 5. Behavioural tests of hearing (F. Hickson).
Chapter 6. Neurodiagnostic paediatric audiology (J. Hall & T. Penn).
Chapter 7. Screening and surveillance (J. Stevens & G. Parker).
Chapter 8. Genetics of hearing impairment (A. Read).
Chapter 9. Infectious causes of paediatric hearing impairment (P. Vallely, et al.).
Chapter 10. Adverse perinatal factors associated with hearing impairment (V. Newton).
Chapter 11. Craniofacial syndromes and hearing impairment with special reference to syndromes with external ear anomalies (C. Cremers).
Chapter 12. Otitis media: diagnosis and management (M. Graham, et al.).
Chapter 13. Central auditory processing disorders (R. Keith).
Chapter 14. Progressive hearing loss (D. Lucas).
Chapter 15. Children with a unilateral sensorineural hearing impairment (F. Bess, et al.).
Chapter 16. Management of the hearing impaired child (S. Snashall & J. Witana)
Chapter 17. Selecting amplification for children (D. Toe).
Chapter 18. Cochlear implants in children (R. Ramsden & P. Axon).
Chapter 19. Balance disorders (C. Möller).
Chapter 20. Management of tinnitus in children (R. Tyler & R. Smith).
Chapter 21. Language development in hearing and deaf children (C. Gallaway).
Chapter 22. Delay and disorder in speech and language (G. Baird).
Chapter 23. Psychological effects of hearing impairment (S. Palmer).
Chapter 24. Choosing between alternative communication approaches (W. Lynas).
Chapter 25. Education of the hearing-impaired child (C. Powell & I. Tucker).
References.
Index.