Paint in America: The Colors of Historic Buildings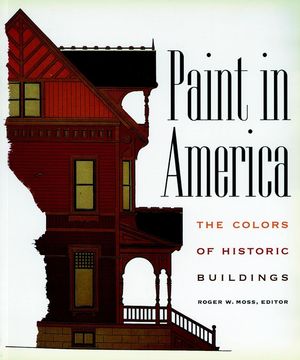 Paint in America: The Colors of Historic Buildings
ISBN: 978-0-471-14411-3
Oct 1994
320 pages
Product not available for purchase
Description
The definitive volume on how paint has been used in the U.S. in the last 250 years. Eminent contributors cover the history of this medium in American buildings from the 17th century to the end of the 19th century. Contains a survey of practices and materials in England, cutting-edge techniques used by today's researchers in examining historic paints, fascinating case studies and an important chart of early American paint colors. Explains how to identify pigments and media, how to prepare surfaces for application and apply paint. Includes the chemical properties of paint with a table of paint components, plus a glossary and bibliography.
Partial table of contents:

HISTORICAL PERSPECTIVES.

House Painting in Britain: Sources for American Paints, 1615 to 1830 (I. Bristow).

Nineteenth-Century Paints: A Documentary Approach (R. Moss).

CASE STUDIES IN PAINT RESEARCH.

The Early American Palette: Colonial Paint Colors Revealed (F. Welsh).

Colonial Williamsburg Colors: A Changing Spectrum (T. Taylor & N. Pappas).

An Early Colonial Mural: The Conservation of Wall Paintings (C. Cunningham-Adams).

MODERN PAINT ANALYSIS AND RESTORATION.

Analyzing Paint Samples: Investigation and Interpretation (A. Gilmore).

Pigments and Media: Techniques in Paint Analysis (E. Farrell).

THE NATURE OF PAINTS.

Historic and Modern Oil Paints: Composition and Conservation (R. Newman).

House Paint Pigments: Composition and Use, 1600 to 1850 (R. Newman & E. Farrell).

Notes.

Bibliography.

Index.