Papillomavirus Infections in Human Pathology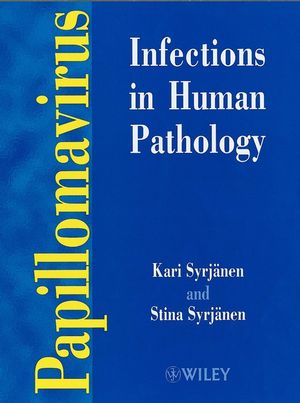 Papillomavirus Infections in Human Pathology
ISBN: 978-0-470-84242-3
Dec 2001
630 pages
Description
This is the most up-to-date and comprehensive reference source on papillomavirus-associated human pathology, which examines the molecular biology of the infections and discusses diagnosis and treatment methods.

Abundantly illustrated, it covers all aspects of human papillomaviruses from molecular biology and pathogenesis of HPV-associated diseases, as well as natural history and epidemiology, to a detailed study of the role of these viruses as potential etiological agents of a wide spectrum of both benign and malignant human tumours. While the main focus is on HPV infections of the genital tract, lesions of the skin, respiratory tract, the digestive system, the urinary tract and the eye are also covered in detail.

Written by two authors who are internationally renowned for their work, it will be invaluable for both clinicians and researchers working in the fields of gynecology, pathology, sexually transmitted diseases, genito-urinary medicine, oncology, dermatology, otorhinolaryngology, and cancer epidemiology.
Historical Overview of Papillomavirus Research.

Molecular Biology of Papillomavirus.

Pathogenesis of HPV Infections.

Diagnostic Techniques in HPV Detection.

Epidemiology of Genital HPV Infections, CIN and Cervical Cancer.

Natural History of Cervical HPV Infections and CIN.

Early Detection of CIN and HPV: Prevention of Cervical Cancer.

HPV and Cervical Adenocarcinoma.

HPV Infections of the Vulva.

HPV Infections of the Vagina.

Genital HPV Infections in the Male.

HPV Infections in the Urinary Tract.

HPV Infections of the Anus.

HPV Infections of the Skin.

HPV Infections in Children.

HPV Infections of the Respiratory Tract.

HPV Infections of the Oral Mucosa.

HPV Infections of the Oesophagus.

HPV and Squamous Cell Tumours of the Ocular Surface Epithelium.

HPV Infections in Other Sites and Lesions.

Immunology of HPV Infections and Prospects for Vaccination.

References.

Index.