Pasta and Semolina Technology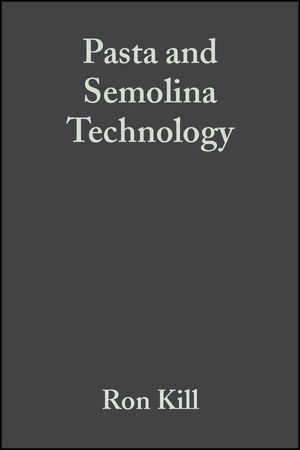 Pasta and Semolina Technology
ISBN: 978-0-470-99937-0 December 2007 Wiley-Blackwell 288 Pages
Description
Over the last few years the technologies employed in the production of dry pasta and semolina have changed dramatically. This highly practical book examines these changes and gives commercially relevant information to the reader in the areas of durum wheat, semolina production, pasta mixing and extrusion, shape design and quality assurance.
Written principally for food technologists working with pasta as an end product or as an ingredient, this book is also an essential reference source for academic, research and teaching institutions.
Table of contents
0632053496.
Contributors.
Preface.
Chapter 1. Introduction (R.C. Kill).
Chapter 2. Durum Wheat (G. Wiseman).
Chapter 3. Advances in Durum Milling.
Chapter 4. Pasta Mixing and Extrusion (P.R. Dawe).
Chapter 5. Pasta Shape Design (P.R. Dawe).
Chapter 6. Pasta Drying.
Chapter 7. Additional Ingredients (R.C. Kill).
Chapter 8. Quality Assurance in a Dry Pasta Factory (K. Turnbull).
Index.
Features
* Highly practical - provides a thorough yet easy-to-read overview
* Ideal for food technologists new to the industry, and as a one-stop reference for experienced professionals
* Authors and contributors from within the industry itself ensure relevance of coverage and an international perspective