Pathways of Care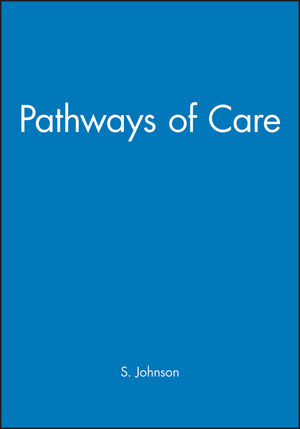 Pathways of Care
ISBN: 978-0-632-04076-6
May 1997, Wiley-Blackwell
284 pages
Description
Pathways of Care programmes are used in all areas of healthcare to improve clinical effectiveness and the quality of patient care. This book is an essential reference source for all those involved in coordinating healthcare delivery. It is also a valuable tool for those piloting the use of Pathways, for those who have already implemented Pathway programmes, and for anyone interested in investigating or using Pathways. The book provides detailed information on the concepts of Pathways and many examples of how Pathways of care have been implemented and used in different clinical settings. The text considers key topics including clinical guidelines, legal issues, risk management and analysis of variation. With contributions from experts in a wide range of settings--including community and mental health, cardiology, urology, orthopaedics and paediatrics--this well-referenced text draws on practical experiences in identifying, evaluating and modifying the process of healthcare delivery.
Part 1 The Pathway Tool:; Introduction to Pathways of care; What is a pathway of care?; Analysis of variation from the pathway; Part 2 Pathways in the Acute Setting:; Pathways in urology; Pathways in cardiology; Pathways in orthopaedics; Pathways in paediatrics; Pathways in accident and emergency; Part 3 Pathways in the Non-Acute Setting:; Pathways bridging the acute/community interface; Pathways in community mental health; Pathways for stroke care; Part 4 The Issues:; Pathways of care, clinical guidelines and the law; Pathways of care - a tool for minimising risk; Pathways as a basis for evidence-based contracting; Automation of Pathways; Into the future with Pathways of care; Index
"This is an extremely useful book to have in any hospital or community clinic for those providing care to people with diabetes and is also an invaluable teaching aid."
Penelope J. Keith, Journal of Community Nursing, 1999.

"This readable textbook provides examples of some innovative and best practice experiences from contributors with a variety of backgrounds and clinical settings."
"Recommended reading for all health care professionals, particularly key workers , named nurses, and those committed to multi-professional working."
D A Corby, Health Management, 1998.

"An excellent book. The editor has achieved a remarkably consistent standard of clear writing in a book with many authors, making Pathways of Care unusual as well as useful."
Dr Steve Iliffe, British Journal of Health Care Management, 1997.

"This book is an invaluable reference book, and is highly recommended to anyone working with ethnic groups."
Nirma Phillips, Health Visitor, 1997.

"The Ethnic Health Handbook is long overdue, well organized and referenced, and is clearly written. As such it is not only a must for nurse managers, but for anyone with an interest and commitment to ethnic health issues."
Mary Hawkey, Journal of Nursing Management, 1997.
* reflects a diversity of approaches * considers Pathways in both acute and community settings * highlights the benefits and outcomes of using Pathways * can be applied to any sector of care