Patient's Progress: Sickness, Health and Medical Care, 1650-1850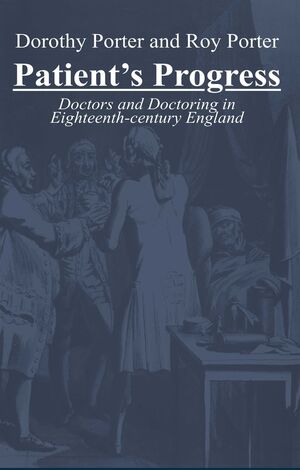 Patient's Progress: Sickness, Health and Medical Care, 1650-1850
ISBN: 978-0-745-60251-6
Jan 1991, Polity
320 pages
Description
Pre-modern society was overshadowed by illness and the threat of death. This outstanding new book examines what people did when they fell sick in Britain between 1650 - 1850. The authors investigate the well-established and flourishing tradition of self-medication, as practised by individuals, within the family and in the wider community. They look at what kinds of medical services could be obtained, both from the regular profession and among quacks and other healers. Above all they explore the personal and sociological bonds developed between patients and their doctors, examining in particular the economic and ethical dimensions of this privileged but precarious relationship. What precisely did doctors have to offer the sick in an age before scientific medicine could promise near-certain cures? This fundamental question is analysed against the background of the cultural and religious attitudes of Enlightenment England and in the context of the development of the medical profession.

Drawing on the letters, journals and autobiographies of individual sufferers and from the papers of doctors, this remarkable investigation opens up new issues and offers interpretations which will certainly stimulate controversy among historians, anthropologists and sociologists and lead the way to further research in this area.
Preface.
Part I: Context.
1. Facing Sickness.
2. Healing in Society.
Part II: Patients. .
3. Self-medication.
4. Attitudes Towards Doctors.
5. Consultations.
6. Irregulars.
Part III: Doctors.
7. The Economy of Medicine.
8. The Doctors' Point of View.
9. Therapies.
10. Doctors and Women.
Part IV: Medicine, Ideology and Society. .
11. Medical Knowledge.
12. Survey and Conclusion.
Notes.
Bibliography.
Index.
'The Porters have written a very important work that helps balance the conventional physician-driven accounts of eighteenth-century medicine with a richly documented examination of the sick person's ideas about health ... Henceforth, no one writing on this subject will be able to ignore this key contribution.' Journal of Social History
1. An extremely accessible and lively analysis of the personal, economic and social processes involved in early modern medical practice. 2. The doctor-patient relationship is set in the context of of the authority, knowledge, and commerical and consumer relations of the time. 3. The work is based on detailed research of the letters, diaries, and papers of doctors and patients, and gives special attention to the handling of women's and children's diseases.