Pay Me in Stock Options: Manage the Options You Have, Win the Options You Want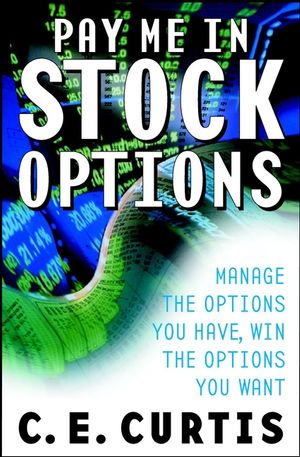 Pay Me in Stock Options: Manage the Options You Have, Win the Options You Want
ISBN: 978-0-471-39481-5
Mar 2001
272 pages
Product not available for purchase
Description
A comprehensive guide to taking full advantage of current employee stock options plans
The phenomenon of stock options as employee compensation continues to grow in importance in more and more online and traditional businesses. In fact, an estimated eight million Americans-some eight percent of the workforce-currently hold options, in comparison with only a million workers back in 1992. Yet many people don't know how to take advantage of these plans and are unsure when to exercise their options or how to negotiate to get more options.
This much-needed book helps employees and management understand how options plans work in order to use them to their best advantage. Here are specific strategies on vesting schedules and tax implications, along with real-life examples from plans that readers can learn from.
Preface.

Acknowledgments.

THE RISE OF STOCK OPTIONS.

We Have Seen the Future, and It Is Stock Options.

The New Corporate Hero.

STOCK OPTIONS IN 10 EASY LESSONS.

Lesson 1: Stock Option Basics.

Lesson 2: Different Types of Options, How They Work, and How They Are Taxed?

Lesson 3: Vesting, Expiration, and Valuation.

Lesson 4: Exercising Your Options.

Lesson 5: What Should You Do with the Proceeds?

Lesson 6: A Short Course in Asset Allocation.

Lesson 7: The Risks of Options.

Lesson 8: Options Overseas.

Lessson 9: Other Types of Stock-Based Compensation.

Lesson 10: Avoiding Common Mistakes.

How to Negotiate for Stock Options.

Frequently Asked Questions.

Appendix A: Risk Tolerance Questionnaire.

Appendix B: Selected Stock Option-Related Web Sites.

Notes.

Glossary.

Index.