People and Organizations: Explorations of Human-Centered Design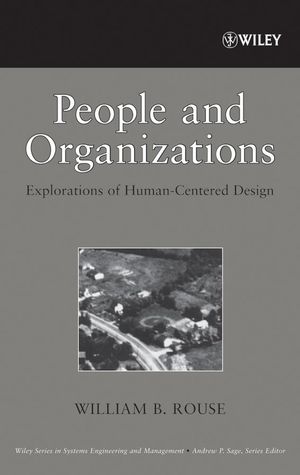 People and Organizations: Explorations of Human-Centered Design
ISBN: 978-0-470-16955-1
Jul 2007
400 pages
Description
This book is about people who operate, maintain, design, research, and manage complex systems, ranging from air traffic control systems, process control plants and manufacturing facilities to industrial enterprises, government agencies and universities. The focus is on the nature of the work these types of people perform, as well as the human abilities and limitations that usually enable and sometimes hinder their work. In particular, this book addresses how to best enhance abilities and overcome limitations, as well as foster acceptance of the means to these ends.
Preface.
The Author.
1: The Path of Serendipity.
2: Estimation, Mental Models & Teams.
3: Processes, Networks & Demands.
4: Tasks, Errors & Automation.
5: Failures, Detection & Diagnosis.
6: Displays, Controls, Aiding & Training.
7: Information, Knowledge & Options.
8: Products, Systems & Services.
9: Invention, Innovation & Options.
10: Challenges, Situations & Change.
11: Value, Work & Transformation.
12: People, Organizations, and Serendipity.
Index.