People as Care Catalysts: From Being Patient to Becoming Healthy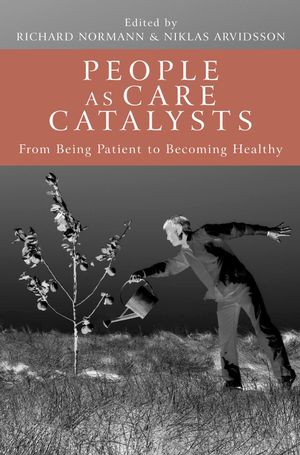 People as Care Catalysts: From Being Patient to Becoming Healthy
ISBN: 978-0-470-03158-2
Jun 2006
244 pages
Description
The healthcare sector is undergoing strong expansion worldwide, as the focus changes from 'treating illness' to 'promoting wellness' and those able and willing to pay for their health make up for the shortcomings of national systems. How things evolve will depend on whether the national systems reinvent themselves around a new model of customer value, or fail to change and become obsolete. Global in scope and insightful in its conclusions, People as Care Catalysts sets out an agenda for how things could develop in the new 'healthcare economy'.
List of contributors.
Foreword.
Preface – How this book came about.
Acknowledgements.
1. Challenges for health care in Western societies (Richard Normann).
2. Health care – victim of the industrial model? (Richard Normann).
3. Who and where is the customer? (Richard Normann).
4. The future shape of health care (Gordon Best and John Harries).
5. A French exception or a demonstration of a European trend? (Michel Crozier).
6. Living healthy to an older age – would it be possible for everyone? (Christophe Courbage and Orio Giarini).
7. Leadership for health care in the age of learning (Michael Maccoby).
8. Overall conclusions this far (Niklas Arvidsson).
9. An attempt to create an idealized design (Bert Levin and Richard Normann).
10. An impossible synthesis? (Richard Normann).
11. Positioning our approach (Niklas Arvidsson).
Appendix A: A challenge for economic policy.
Appendix B: Summary of research on value creation via coproductive meetings.
Appendix C: Useful abbreviations.
References.
Index.