People in Organisations: An Active Learning Approach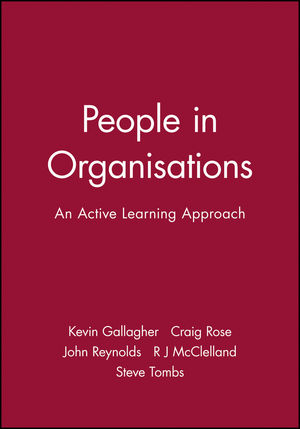 People in Organisations: An Active Learning Approach
ISBN: 978-0-631-20181-6
Jul 1997, Wiley-Blackwell
688 pages
Description
People in Organisations is concerned with the examination of contextual and content issues surrounding people and organisations. The module examines those sociological issues such as organisational theory, management, social structure and the nature of work. It also examines psychological issues such as leadership, motivation, perception and personality. The text is aimed at Level 1 business studies undergraduate students and is well supported with case study materials, articles and activities.
1. Administration and Control.
2. Technology and Flexibility.
3. Continuity and Change.
4. The Nature of Organizations.
5. The Nature of Work.
6. Psychological Perspectives on Work and Organizations.
7. Motivating the Workforce.
8. Groups and Group Effectiveness.
9. Leaders Leading and the Led.
10. Organizational Communication.
Resources.


Provides a user-friendly approach to People in Organisations.


Comprehensive coverage of the key issues.


Includes a useful resource section including case studies, journal articles, etc.