Performance Dashboards and Analysis for Value Creation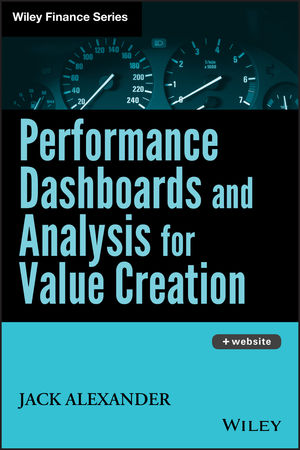 Performance Dashboards and Analysis for Value Creation
ISBN: 978-1-118-04472-8 January 2011 320 Pages
Description
No matter what industry your company competes in, you need to have a firm understanding of how to create a direct link between shareholder value and critical business processes in order to improve performance and achieve long-term value. Performance Dashboards and Analysis for Value Creation contains the information and expertise you need to do just this—and much more.
List of Dashboards.
Preface.
About the Author.
Acknowledgments.
CHAPTER 1 The Management Challenge: Integrating Performance, Finance, and Value.
PART ONE Creating Context and Covering the Basics.
CHAPTER 2 Fundamentals of Finance.
CHAPTER 3 Key Valuation Concepts.
CHAPTER 4 The Business Model and Financial Projections.
PART TWO Linking Performance and Value.
CHAPTER 5 Drivers of Shareholder Value and the Value Performance Framework.
CHAPTER 6 Revenue Growth and Pricing Strength.
CHAPTER 7 Operating Effectiveness.
CHAPTER 8 Capital Effectiveness: Working Capital.
CHAPTER 9 Capital Effectiveness: Long-Term Assets.
CHAPTER 10 Cost of Capital and the Intangibles.
PART THREE Driving Performance and Value.
CHAPTER 11 Building a Performance Management Framework.
CHAPTER 12 The Economics of Mergers and Acquisitions.
CHAPTER 13 Benchmark Takeaways and Summary.
Glossary.
About the CD-ROM.
Index of Performance Measures.
Subject Index.