Perioperative Pain Management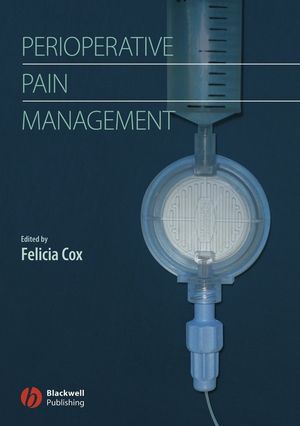 Perioperative Pain Management
ISBN: 978-1-444-30959-1
Mar 2009, Wiley-Blackwell
336 pages
Description
Perioperative Pain Management is a practical, evidence-based guide to the effective management of perioperative pain even in the most challenging situations. It provides readers with an understanding of the physiology, pharmacology and psychology of acute pain together with key messages for best practice. Barriers to effective acute pain management are explored and suggestions for improving practices and removing obstructions are given. The psychosocial impact of acute pain and personal coping strategies are reviewed in an easy to read format. Specific sections focus on managing perioperative pain in: paediatrics; the older patient; patients with chronic painful conditions; the patient with renal dysfunction; and day case surgery.





Perioperative Pain Management will be invaluable to all nurses from undergraduate students to experienced clinical nurse specialists and lecturers as well as pharmacists, operating department practitioners, and physiotherapists .
1. The Physiology of Pain.
2. Principles of Acute Pain Assessment.
3. Barriers to Effective Pain Management.
4. Psychosocial Perspectives of Acute Pain.
5. The Role of Personal Coping Strategies in the Management of Perioperative Pain.
6. How Analgesics Work.
7. The Evidence for Acute Perioperative Pain Management.
8. Regional Anaesthesia and Analgesia, Part 1: Peripheral Nerve Blockade.
9. Regional Anaesthesia and Analgesia, Part 2: Central Neural Blockade.
10. Patient-Controlled Analgesia (PCA).
11. Other Routes of Opioid Administration.
12. Managing Perioperative Pain in Special Circumstances.
13. Transcutaneous Electrical Nerve Stimulation (TENS) in Perioperative Settings.
14. Risk Management in Perioperative Analgesia.
15. Education
"[The] quality of the book is very high and would certainly be an asset to an acute pain service and I thoroughly recommend it." (British Journal of Perioperative Nursing, June 2009)


Examines the physiology, pharmacology and psychology of pain

Authors recognized as clinical & research experts in their specialist field

Encourages evidence based practice

Discusses current and relevant research

Suitable for all levels of nurses

Explores the problem of pain management in difficult cases