Personal Finance ebook, 4th Edition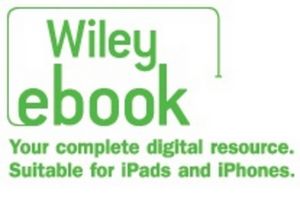 Personal Finance ebook, 4th Edition
ISBN: 978-0-730-30012-0
Feb 2011
592 pages
Product not available for purchase
Description
Wiley Desktop Edition - your complete ELECTRONIC study resource!
PLEASE NOTE: This product is digital. There are no refunds available for purchase of Desktop Editions. If you're not sure a Desktop Edition is what you're looking for, check out all the great features yourself in this DEMONSTRATION.
Download the full text to your computer!
Use the search function to locate key concepts!
Create your own colour-coded highlights as you revise!
Make notes for revision and share them with your friends!
To purchase this Wiley Desktop Edition click on the 'Buy' button above. You will receive your registration code via email.
To make the most of this product's interactive features you should download it to your own personal computer or laptop as follows:
Go to www.vitalsource.com/download
Download the Bookshelf application to your personal computer or laptop
Follow the instructions on the website to register and redeem your registration code
This will download the Wiley Desktop Edition
For technical support please visit www.vitalsource.com/index/support or email bookshelf.support@ingramdigital.com.
ABOUT THIS BOOK
Personal Finance 4th edition has been updated to reflect the legislative and regulatory changes that effect the Australian financial planning industry. The new edition continues to present an introduction to financial planning decisions, services and products and considers the importance of long term strategic financial planning and life-long management. The text has been written for a non-finance audience and is ideal for anyone who may be undertaking a major study in personal financial planning or as an elective.
Since the publication of the first edition, this text has become a market leading textbook in the area. As more and more Australians look to financial planners for information and guidance on investment opportunities to achieve short and long-term financial goals, this text reflects the industry's need to ensure its members are accredited and offering professional and ethical advice.
Chapter 1 Personal financial planning.
What is personal financial planning?
Why is personal financial planning important?
The role of the financial counsellor.
The Financial Literacy Foundation.
Understanding risk.
Features of the economic environment.
History of the financial planning industry from 1980.

Chapter 2 The financial planning profession.

Introduction.
Financial planning in Australia.
Why the increased focus?
Regulatory framework.
The Financial Planning Association of Australia (FPA).

Chapter 3 Financial planning skills.
Preparing personal financial statements.
Using financial ratios as a planning tool.
Financial mathematical skills applied in financial planning.
Compound interest and the time value of money.
Risk and return.
Diversification across asset classes.

Chapter 4 Taxation planning.

The Australian taxation system.
Forms of taxation.
Entities subject to income tax.
Impact on investment income.
Salary packaging and financial planning.
Chapter 5 Direct investments.
Introduction.
Cash and fixed-interest securities.
Property.
Shares (equities ).
Other asset markets and investment niches.
Recent performance of asset classes.
Investment strategies.

Chapter 6 Managed funds.
Introduction.
The history of managed investment funds in Australia.
The managed investment industry in Australia.
The operations of a managed investment scheme.
Using managed funds as an investment strategy.
Risk classifications of managed investment schemes.
Selecting a managed investment scheme for personal investing.
Trading units in a managed investment scheme in Australia.
Asset allocation of the managed fund industry in Australia.
Master trusts and wrap accounts.
Managed superannuation funds.
Management styles.
Taxation issues for investors in managed funds.
Measuring returns from managed fund investing.
Advantages and disadvantages of managed fund investments.
The future of the managed fund industry in Australia.

Chapter 7 Analysis of investments in shares.
What is value?
Return and risk.
The capital asset pricing model (CAPM).
Basic valuation models.
The Gordon dividend discount model.
Price-earnings ratios.
The valuation of rights issues.

Chapter 8 Investing in property.
Qualities and characteristics of property.
Direct and indirect investment in property.
Types of property investment.
The growth in property funds.
The features of property funds.
Taxation of property investments.
Valuation of property investments.
Property funds investment analysis.

Chapter 9 The first investment goal - home ownership.
Trends in home ownership in Australia.
Advantages and disadvantages of home ownership.
The decision to rent or buy a home.
The decision to rent or build a home.
Financing a house purchase.
Taxation and housing.
Social security implications for home ownership.
Implications of the death of a home-owner.
Family breakdown and the family home.

Chapter 10 Risk management and insurance.
Introduction.
Risk.
Risk management.
Implementation and review.
The insurance marketplace.
Insurance policies.

Chapter 11 Consumer credit.

What is consumer credit?
The growth and significance of credit in the house sector.
Types of credit.
Security for consumer credit.
Credit analysis: objective and subjective assessment.
Sources of consumer credit.
Bankruptcy.
Consumer regulation compliance.
Australian Banking Industry Ombudsman Scheme.

Chapter 12 Leveraged investments.

Leveraged investing.
Negative gearing.
Positive gearing.
Gearing ratio.
Mortgages.
Margin lending.
Capital gains tax and leveraged investments.
Futures contracts.
Options.
Other complex leveraged investments.

Chapter 13 Superannuation.

The historical development of the Australian superannuation system.
The superannuation guarantee scheme.
Choice of fund provisions.
The taxation of superannuation funds.
Contributions.
The taxation of benefits.
The features and drivers of self-managed superannuation funds (SMSFs).
The framework of regulation of superannuation funds.
The compliance resolution system.

Chapter 14 Social security.

Introduction.
The purpose of social security.
The range of social security benefits.
Assistance for families raising children.
Unemployment benefits.
Disability support pension.
Age pension.
Taxation of pensions and allowances.

Chapter 15 Estate planning.

Introduction.
Obligations of the financial planner.
Making a will.
Estate planning and taxes.
Estate planning and trusts.
Superannuation death benefits.
Power of attorney.

Chapter 16 Development of a personal financial plan.
Introduction.
Statement of advice.
Types of financial plans.
The six steps of the financial planning process.
Ethical and legal compliance issues.
Important considerations for SOAs.
The importance of effective communication.
Planning for implementation.
Periodical review and maintenance
NEW chapter 8 'Investing in property'
Chapters on financial planning (ch 01), profession (ch 02) and skills (ch 03) have been restructured
Theoretical content is linked to professional practice and industry examples
Accessible, easy-to-read style makes it ideal for non-business students
 Updated in accordance with the Financial Services Reform Act
Personal Finance Bulletin, Professional Advice and Industry Insight vignettes highlight professional issues, relevant financial services and products, and new trends. These chapter vignettes also establish the importance of making sound professional judgements
The end-of-chapter case studies highlight a professional issue that requires in-depth analysis and critical thinking.