Personal Health Records: A Guide for Clinicians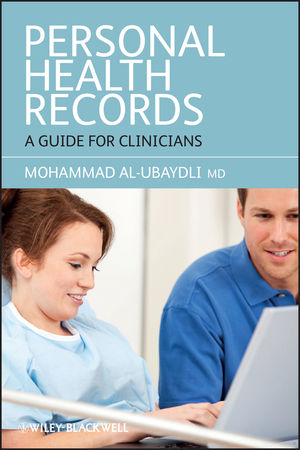 Personal Health Records: A Guide for Clinicians
ISBN: 978-1-444-33252-0
Mar 2011, Wiley-Blackwell
136 pages
Description
Patient-controlled personal health records are the key to successful interaction between physician and patient. They form the core for joined-up communication throughout health organizations. Still, the very name is capable of alarming both patient and doctor. Are they reliable? Are they complete? Are they confidential? Where do you access them?

For the doctor, additional concerns surround the implementation: how do you include these online tools in your busy schedule?

How much will they add to your existing spend on information technology?

Can you get paid for doing all this extra work?

Now you can find dependable answers to all of these questions.

Written by a physician who has developed his own personal health records software for patients and doctors to interact, Personal Health Records: A Guide for Clinicians explains how to get the best from your patient's records and how to put the information to good use, helping both your patient and yourself to a more effective and efficient outcome in any clinical situation.

 

"The author is a clinical academic, patient and pioneer in his field and does a grand job of explaining the ins and outs of PHRs in a non-patronising manner for the non-tech savvy"

– From a review published in Health Services Journal by: Dr Emma Stanton, Commonwealth Fund Harkness Fellow and Specialist Registrar at South London and Maudsley NHS Foundation Trust

 

 
About the author.
Acknowledgments.
Foreword.
Introduction.
What is a PHR?
PART 1 Your patients.
Chapter 1 Sharing data with your patient.
Chapter 2 Protecting your patient's privacy.
Chapter 3 Patient communities.
PART 2 Your work.
Chapter 4 PHRs and clinical teams.
Chapter 5 Educating patients.
Chapter 6 Saving time in your clinic.
PART 3 Your practice.
Chapter 7 Technology.
Chapter 8 Law.
Chapter 9 Finance.
Chapter 10 The future.
PART 4 Appendices.
Appendix A Google Health.
Appendix B Microsoft HealthVault.
Index.