Personal Life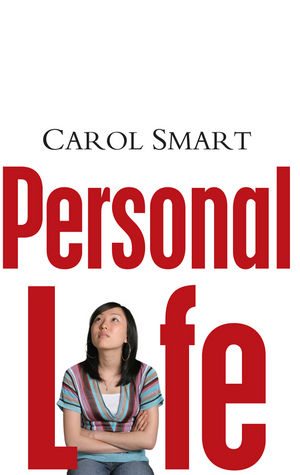 Personal Life
ISBN: 978-0-745-64564-3
May 2013, Polity
232 pages
Description
For more than a decade, Carol Smart has been at the forefront of debates about the sociology of the family. Yet she has become frustrated by the fixation of many commentators with the supposed decline of commitment, and even the decline of the possibility of family life. In this exciting new book, she puts forward a new way of understanding families and relationships.

Breaking with conventional wisdom, her book offers a fresh conceptual approach to understanding personal life, which realigns empirical research with theoretical analysis. She gives emphasis to ideas of connectedness, relationality and embeddedness, rejecting many of the assumptions found in theories of individualisation and de-traditionalisation by authors such as Beck and Beck-Gernsheim, Bauman and Giddens.


Instead, her approach prioritises the bonds between people, the importance of memory and cultural heritage, the significance of emotions (both positive and negative), how family secrets work and change over time, and the underestimated importance of things such as shared possessions or homes in the maintenance and memory of relationships.

This ground-breaking text will be essential reading for anyone who cares about the future of families and personal relationships, and who wants to understand this most intimate area of social life.
Acknowledgements.
Introduction.
1. A sociology of personal life.
2. The cultural turn in the sociology of family life and living.
3. Emotions, love and the problem of commitment.
4. Connections and cultures of tradition.
5. Secrets and lies.
6. Families we live with.
7. Possessions, things and relationality.
8. Conclusion.
References.
Index
"This is a striking book – honest, engaging, insightful. And if, in the end, it is most directly addressed to an academic readership, it offers perceptive insights that may be rewarding even for readers who share nothing with the writer other than a common humanity."
Brenda Almond, Times Higher Education Supplement

"This bracing book reconfigures an entire field of study. Escaping the conceptual snares imposed by the usual category of 'The Family', Smart shows how we weave personal lives from skeins of imagination, memories, secrets and stories on looms provided by our histories and cultures. Personal Life is a creative, invigorating book that should appeal broadly to readers across disciplinary and national borders."

Judith Stacey, New York University

"In this beautifully crafted book, Carol Smart puts sociology back in touch with the ways in which we live and experience our everyday personal lives through a lifetime of family experiences, memories and emotions. In doing so she breathes fresh life into theoretical debates about 'the family' by making us consider the multiplicity of interconnected ways in which individuals experience themselves as family members."

Allison James, University of Sheffield

"For all reflecting on personal life, scholars and general readers, this is a thought-provoking and fascinating book that will take you further."

Lynn Jamieson, University of Edinburgh


Original approach to understanding families by one of the UK's leading sociologist in this field

Beautifully written account weaving together theory and empirical research

Draws on themes as wide as memory and cultural heritage, emotions, and family secrets

Essential readers for scholars and advanced students of the sociology of the family