Personality Theory and Research: An International Perspective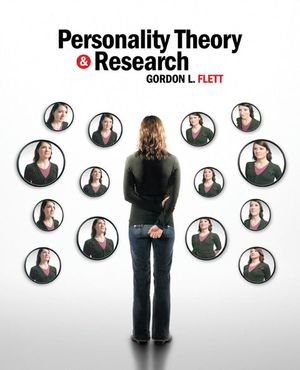 Personality Theory and Research: An International Perspective
ISBN: 978-0-470-16095-4
Jan 2009
686 pages
Product not available for purchase
Description
Personality Theory and Research provides an excellent balance between theory and research, and between new developments and important historical contributions to the study of personality.  This text is uniquely dedicated to providing a truly international and cross-cultural perspective on personality by discussing theories and examining research from Canada and around the world.  The extensive focus on applied research encourages a person-centred approach and illustrates that personality and individual differences matter greatly. The text's use of relevant personality examples, a lively and engaging writing style, and four-colour design helps today's student reader connect with this dynamic discipline.
Chapter 1 -
Personality: An Introduction
Chapter 2 -
Units of Personality: Traits versus Traits
Chapter 3 -
The Development of Personality
Chapter 4 -
Personality Research Methods and Assessment Issues
Chapter 5 -
Psychodynamic Theories
Chapter 6 -
Motivational Theories and Psychological Needs
Chapter 7 -
Humanistic Theories and Self-Actualization
Chapter 8 -
Behavioural and Learning Theories
Chapter 9 -
Cognitive Theories and Cognitive Factors
Chapter 10 -
Interpersonal Theories and Interpersonal Styles
Chapter 11 -
Personality and the Self-Concept
Chapter 12 -
Personality and Health
Chapter 13 -
Personality, Mental Health, and Psychopathology
Chapter 14 -
Psychobiography and Personology: Summing up the Whole Person
Key Terms and Key Theorists
Key terms and key theorists are highlighted throughout each chapter as well as compiled at the end of the chapter, with page numbers for easy reference.
Glossary Key terms are defined in the glossary at the end of the text.
Key Points Summary Key points are provided throughout each chapter to help students focus on the main points of the material covered in each section.
Applied Perspective Each chapter includes one or more Applied Perspective feature that illustrates the real-world relevance and significance of personality factors.
International Focus on Discovery This textbook highlights contributions from around the world and discusses personality issues from a cross-cultural perspective. These are highlighted by the International Focus on Discovery feature, which is included in each chapter.
Chapter Summary and Questions to Consider Each chapter concludes with a summary of the chapter material as well as questions to help students further their analysis and understanding of the material covered. Students are encouraged to make their own summaries as they go through each section.