Personnel in Practice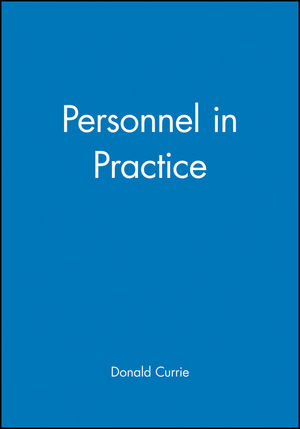 Personnel in Practice
ISBN: 978-0-631-20089-5
Jul 1997
352 pages
Description
Personnel in Practice has been written and developed to meet the needs of students undertaking the Institute of Personnel and Development Certificate in Personnel Practice Course (the IPD-CPP course). It gives students the knowledge, understanding and skills both to meet the course needs and to function effectively in the real world of personnel practice.
List of Figures.
List of Tables.
List of Exhibits.
List of Abbreviations.
Introduction.
Part I: The Context of Personnel Practice:.
1. Organisations.
2. A History of Management Thought.
3. Management Processes and Functions.
4. Communication.
5. Motivation.
6. Leadership.
7. General Personnel Activities.
Part II: Planning the Human Resource:.
8. Human Resource Planning.
9. Recruitment.
10. Selection.
11. Induction.
Part III: Developing Employees:.
12. Aspects of Learning.
13. Training.
14. The Techniques of Training.
Part IV: Performance Management: .
15. Personality, Perception and Intelligence.
16. Attitudes.
17. Groups in Organisations.
18. Systems of Appraisal.
19. Reward Management.
Part V: Personnel Information:.
20. Personnel Administration.
21. Personnel Information Systems.
Part VI: Employee Relations:.
22. The Employee Relationship.
23. Industrial Relations.
24. Workplace Health and Safety.
Index.


Targeted at and specifically developed for IPD-CPP courses.


Breaks material into 6 clear sections corresponding to syllabus.


Written by an author with long experience in teaching personnel issues/IPD courses. Author also has extensive practical experience as a personnel professional.