Perspectives on the Caribbean: A Reader in Culture, History, and Representation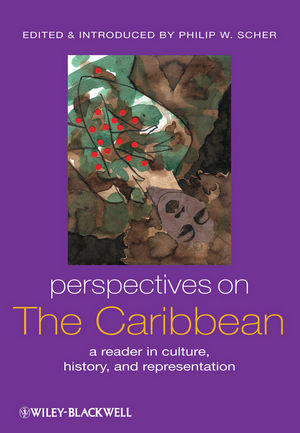 Perspectives on the Caribbean: A Reader in Culture, History, and Representation
ISBN: 978-1-405-10566-8 September 2009 Wiley-Blackwell 320 Pages
Description
Through a comprehensive selection of classic and contemporary interdisciplinary readings,
Perspectives on the Caribbean: A Reader in Culture, History and Representation
presents a variety of viewpoints to further our understanding of life and culture in the Caribbean:
Highlights the major concepts and debates in the anthropology and history of the Caribbean, including its unique Anglo, French, and Hispanic communities

Provides  multidisciplinary perspectives on Caribbean society that show the connections between its vibrant cultural forms, political economy, and tumultuous history

Features section introductions that put readings in context, with lists of additional suggested readings for further study

Offers an overview of the strong traditions of art, literature, music, dance, and architecture in the Caribbean

Outlines the key research in Caribbean studies from history, anthropology, sociology, linguistics, and folklore, examining classic ethnographies as well as new scholarship
Table of contents
Acknowledgments.
Acknowledgments of Sources.
Introduction: The Caribbean in Perspective (Philip W. Scher).
Part I: Living and Livelihood.
Introduction.
1. Houses and Yards among Caribbean Peasantries (Sidney W. Mintz).
2. Women in Jamaica's Urban Informal Economy: Insights from a Kingston Slum (Faye V. Harrison).
3. To Give and Take: Redistribution and Reciprocity in the Household Economy (Mona Rosendahl).
Part II: Questions of Identity: ""Race,"" Ethnicity, Class, and Gender.
Introduction.
4. What is ""a Spanish""? Ambiguity and ""Mixed"" Ethnicity in Trinidad (Aisha Khan).
5. Homosexuality, Society, and the State: An Ethnography of Sublime Resistance in Martinique (David A. B. Murray).
6. Reconstructing Racial Identity: Ethnicity, Color, and Class among Dominicans in the United States and Puerto Rico (Jorge Duany).
Part III: Culture and Performance.
Introduction.
7: Joking: The Training of the Man-of-Words in Talking Broad (Roger D. Abrahams).
8: Rara as Popular Army: Hierarchy, Militarism, and Warfare(Elizabeth McAlister).
9: Celebrating Cricket: The Symbolic Construction of Caribbean Politics(Frank E. Manning).
10: Copyright Heritage: Preservation, Carnival and the State in Trinidad (Philip W. Scher).
Part IV: Caribbean Cosmologies.
Introduction.
11: The Faces of the Cosmic Gods (Leslie G. Desmangles).
12: Selection from Rastafari and Other African-Caribbean Worldviews (Barry Chevannes).
13: ""Official"" and ""Popular"" Hinduism in the Caribbean: Historical and Contemporary Trends in Surinam, Trinidad and Guyana (Steven Vertovec).
Part V: Globalization, Migration, and Diaspora in the Caribbean.
Introduction.
14: Globalization and the Development of a Caribbean Migration Culture (Elizabeth Thomas-Hope).
15: ""The Blood Remains Haitian"": Race, Nation, and Belonging in the Transmigrant Experience (Nina Glick Schiller and Georges Eugene Fouron).
16: Designing Women: Corporate Discipline and Barbados's Off-shore Pink-Collar Sector (Carla Freeman).
Index.
Reviews
""Perspectives on the Caribbean: A Reader in Culture, History and Representation boasts a somewhat wide-reaching and impressive endeavor in its title, but actually manages to live up to its name. The text, edited and introduced by Philip Scher, is composed of a collection of scholarly articles by various authors covering topics concerning the contemporary Caribbean, all of which merit serious attention, particularly by anyone pursuing an academic interest in the region. . . Nonetheless, this book serves as a useful key to unraveling and appreciating the folklore and literature of the Caribbean."" (Journal of Folklore Research, 9 June 2011)
""Authors from different disciplines present their own view of the Caribbean without implementing a stringent frame offers a wide range of insights into the hybridity of Caribbean ideas and topics."" (Journal of the Royal Anthropological Institute, 2010)
Features
•Highlights the major concepts and debates in the anthropology and history of the Caribbean, including its unique Anglo, French, and Hispanic communities
•Provides multidisciplinary perspectives on Caribbean society that show the connections between its vibrant cultural forms, political economy, and tumultuous history
•Features section introductions that put readings in context, with lists of additional suggested readings for further study
•Offers an overview of the strong traditions of art, literature, music, dance and architecture in the Caribbean
•Outlines the key research in Caribbean studies from history, anthropology, sociology, linguistics, and folklore, examining classic ethnographies as well as new scholarship